Ashton Kutcher and Mila Kunis really seem to be moving fast to the point when their relationship will become officially recognized and played out in public. At least, the public can already see a lot of what is going on between them, like that time at the wrap party for Steve Jobs biopic, when the two were all over one another.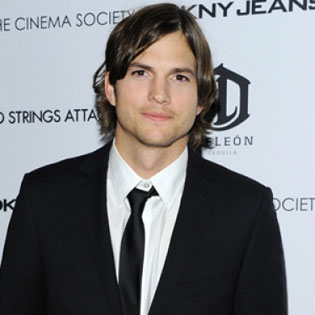 Although Kunis, 28, and Demi Moore's separated husband are not known as a couple, they were behaving exactly like one, keeping themselves apart from other attendees, touching and leaning against each other in a stream of PDA, sharing kisses.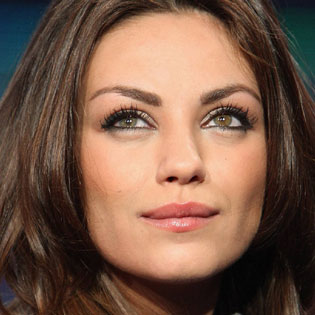 It is just one of a long string of their romantic meetings – like last week's motorcycle trip about Hollywood. Ashton picked up the That '70s Show star after her workout and they proceeded accompanied by Kunis's family to the Hollywood Forever cemetery, apparently to observe the actress's grandmother's demise anniversary.
Another occasion they chose to spend together was the celebration of the Fourth of July at the Ashton family's place where they also were extremely amorous to each other.
For now Kunis goes along as if all these heart-throbbing get-togethers were nothing special for her. At an interview for the August issue of Elle the award-winning actress said she and Kutcher, 38, are just whiling away time together – no deep feelings involved. Being friends of 15-year standing, they feel good around one another, they have a lot of common friends, and it is but natural that they should keep up friendship.
Kunis assured Elle she is "totally single" and even has problems with going out with a good man, wondering when somebody will dare approach her and ask for a date.
"I'm trying to be like a normal girl and a single girl… but the concept of being single and in my position is just not workable," she complained. "I couldn't even go on a date if I wanted to!"
Kunis has been free from 2010 after she went separate ways with her boyfriend Macaulay Culkin (Home Alone) whom she had dated for 8 years. Ashton lives apart from his wife Demi Moore, 49 – they broke up last November as he was accused of cheating on her.