When on Tuesday Arnold Schwarzenegger came up with an admission that, unbeknownst to his wife Maria Shriver, he had a child by one of his former employees, some long-time speculations on that subject flared up anew. A woman who used to work for the actor-turned-politician and had been suspected of bearing his child, tired of the allegations recurring since the year 2003, had her son tested for paternity.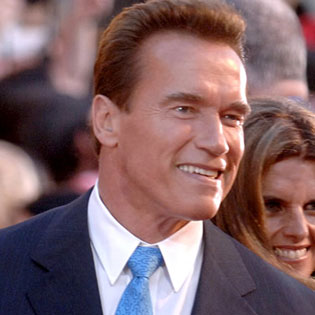 There had been reports at the time that Tammy Tousignant, who was a flight attendant and Schwarzenegger's employee, had a romantic liaison with him that resulted in her giving birth to a boy. Tousignant had refuted staunchly that any of these was true.
Feeling it is time to quench the rumors once and for all, Tousignant had her attorney, Thomas E. Anthony, in an official statement made to RadarOnline exclusively, assert that a paternity test conducted on one of her sons proved that Schwarzenegger is not the boy's biological father. Anthony – who was her attorney at the time the speculations broke out first – accentuated that the results of scientific tests brought the parenthood of the boy down to his parents, Tom and Tammy Tousignant, and there can be no question of him being a love child begotten out of wedlock.
Tousignant has two boys, but it hasn't been told which of them underwent the test.
Touching upon the issue of Tousignant's presumptive relations with Schwarzenegger, Anthony said that the lady herself was the only person best suited to be asked questions. He could only add that Tousignant's attitude to the Schwarzenegger-Shriver family had been invariably respectful, while as regards the former blockbuster actor alone, he had no comment to make.
Upon that RadarOnline proceeded to Tousignant's home hoping to clear up the issue, but the reporter was confronted in the doorway by a friend of the family who said that Tammy refused to give interviews or answer any questions. Since the tests had confirmed that Tammy was not Arnold's child's mother, the friend replied, any further information was irrelevant and would not be forthcoming.
Source of the image: Askmen.