When the actress that collected two 2010 box office hits turned up in Paris during the weekend she was astonishingly sans her brown wavy hair but showed a closely-cropped boyish hairdo instead.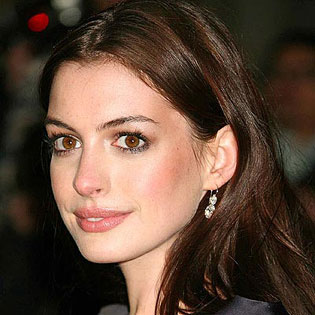 Her pictures must have thrown her fans into confusion until UsMagazine brought a welcome news from Hathaway's rep that it was but a wig: the 27-year-old actress is trying out a hairstyle for the current movie Old Day.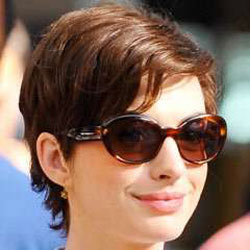 Although Hathaway appeared on the list of 50 Most Beautiful People in 2006 she is not raving about her looks. She believes her features are too large for her head and she calls herself "weird". Though, she is not at odds with herself on that point and quite happy to be what she is. "Authenticity is more important," as Hathaway said to In Style magazine in spring.
Actor Adam Shulman, Hathaway's boyfriend since 2008, will hardly agree with her self-criticism.
Source of the image: Webconce, Harrypotteringю