The work of an actor is to embody their character, persuading us that those we see on the screen are not they, but figments of the scriptwriter's imagination; thus, we realize, we even know beforehand, that we see Nicole Kidman, or Meryl Streep, yet we watch the twists of fate and empathize with some people we didn't know before and will forget in a couple of weeks. What passes on the screen for an hour or two actually requires a lot of effort on the part of the actors and actresses to make us believe we're in another time and another place. The length of time the movie was made in doesn't give us any idea of how long the actors worked on their roles. If it is a television series, the actor/actress is in for a number of years, and gradually his own image begins to mingle with the personality of his or her character. We can discuss whether it's a good thing or an occupational hazard, but there it is, and we know that they are paid well for what they do!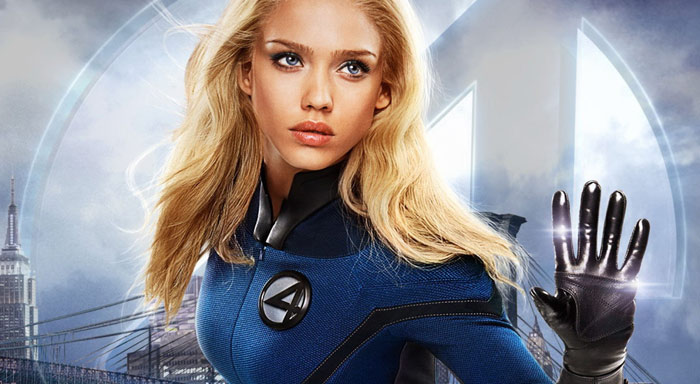 So, the actress is bountifully paid, works on the character for a long-long time, probably she wins fame… She should love her job, shouldn't she? And all of her roles, first, because they were hers, second, because she put so much into them. Will you be surprised to learn that it is far from being the case? Many are the instants when actors and actresses remained discontent with what they were to do, and that may happen for a number of reasons: either they dislike their character, or the whole movie seems to them inferior. The roles may be such that they are expecting negative responses to them.
Therefore, this kind of attitude occurs periodically, and here are some of the most outstanding examples when the role chafed.
Megan Fox (Transformers, Michaela Banes)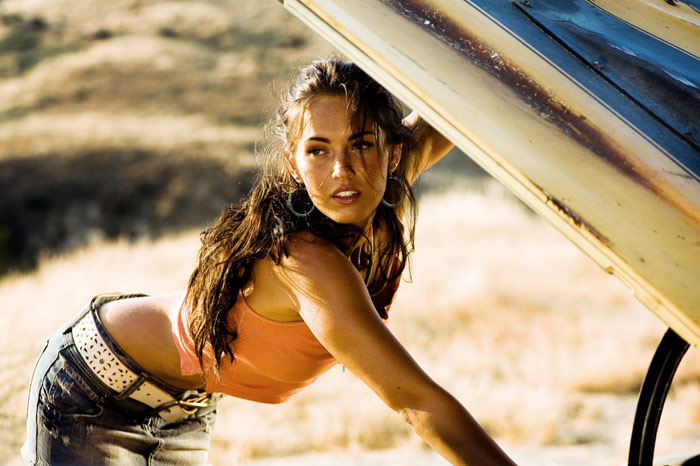 It has been known for quite a time that Megan Fox hated working on Transformers, she wasn't above opening her mouth to comment on how the work was progressing. Even if these comments were not very beneficial for the flick. Anyway, Fox was famous enough to afford it. The reason behind her dissatisfaction lay not in the role of Michaela Banes, nor in the movie itself, but in the director Michael Bay. Fox thought Bay's attitude too sexist and derogatory for her liking, saying that he told her to wash his Ferrari when she turned up for an audition. So she put up with him for a while but eventually quit after the second part of the franchise. Then fate brought them together again in 2014 on the set of Teenage Mutant Ninja Turtles, and that time it went through without problems.
Blake Lively (Gossip Girl, Serena van der Woodsen)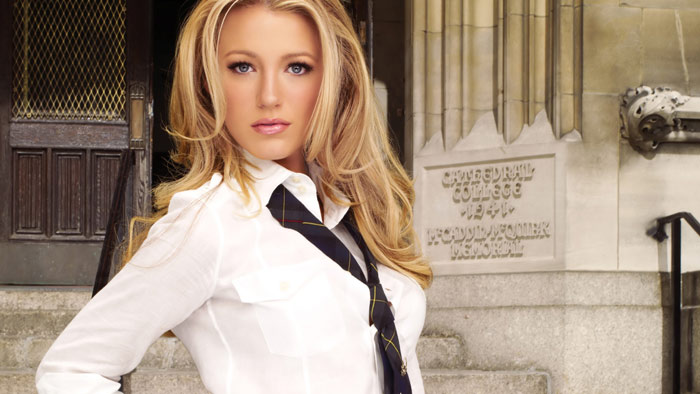 Blake Lively had her breakthrough as Serena van der Woodsen, but when she was sounded by E! on the subject of the popular CW series, she confessed in being in two minds about her part. While she was aware that her character was loved by spectators, personally the actress wasn't quite happy with the message and felt it to be a mite compromising. Besides, she said she had been feeling uncomfortable since she had been dating Penn Badgley, her date by the script, so here must have been behind-the-camera dramatic developments. Then, you can put forward your own guesses what it was that Lively wasn't happy with – giving people cocaine? Seducing another girl's boyfriend? Anything else?
Katherine Heigl (Knocked Up, Alison Scott)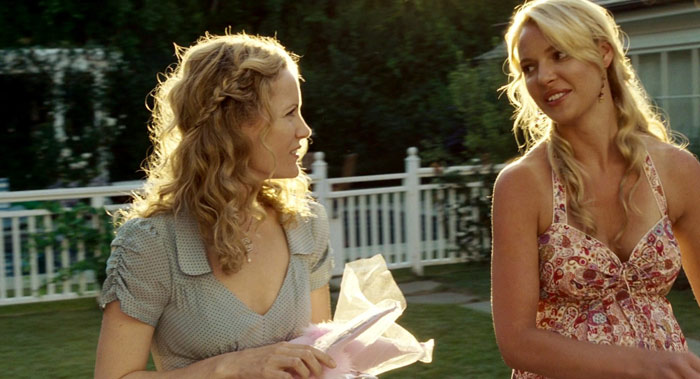 While Grey's Anatomy made a name for Katherine Heigl on TV, she wasn't that big in the theaters until 2007 when Knocked Up was released. Both the movie and her rendition of Alison Scott were hailed at the time and are still acclaimed now. Nevertheless, it isn't so simple for Heigl who found the script very sexist. She pointed out that the male characters in the film were likeable and hilarious whereas the female characters were shrewish and edgy; thus, most of the characters she felt were exaggerated and that chafed at times. Now, it's an open question whether the fun in the film justifies this simplification or suffers from it, but while we spectators can argue about it, the actress definitely made a good point.
Ariana Grande (Victorious, Cat Valentine)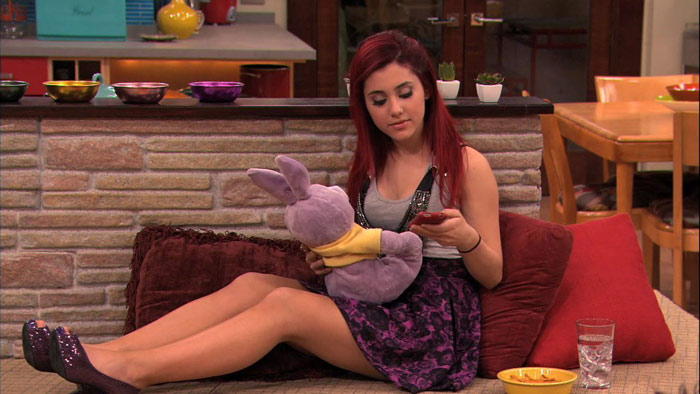 Like some other pop stars before her, Ariana Grande started out working at Nickelodeon, landing a role of Cat Valentine first in the Victorious series, then in the Sam & Cat spin-off. If she was glad to be Cat V. at the time, the pleasure seemed to have rubbed off pretty quickly. Discussing her beginnings with Seventeen, the actress didn't sound very pleased with the role; on the contrary, she stated she had been "unhappy," partly due to a mysterious person on the set who tried to rub it in that she would never be liked. Apart from digs on the set, Grande couldn't very well associate with her character, who was a bit too erratic for her taste. It couldn't be gainsaid that the Grande we know now presents no Valentine qualities, successfully busy with her pop career, displaying an acute interest in the political side of life and tackling America's problems of weight gain.
Michelle Pfeiffer (Grease 2, Stephanie Zinone)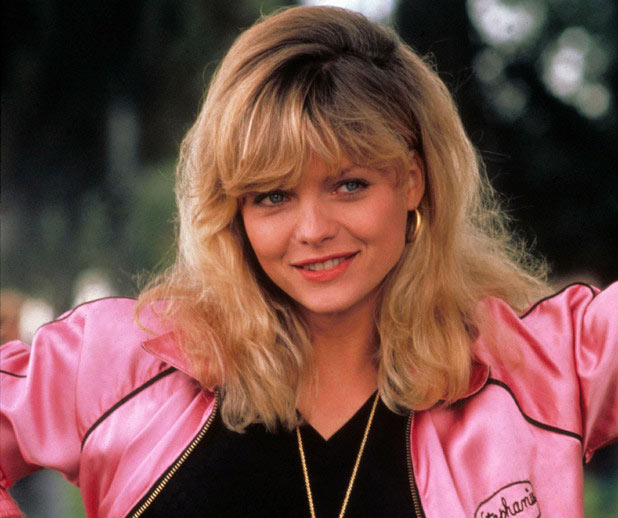 Maybe Grease 2 failed to do so well as its predecessor, but in the year 1982 it did show strong returns in the box office. On the other hand, it's equally true that critics threw an amount of stones, which the movie probably deserved. But anyway, Michelle Pfeiffer will surely remember it, for Stephanie Zinone was her first big movie part, from which she moved to the famous Scarface where she played Elvira Hancock. The other reason for Pfeiffer to remember Grease 2 is that she really hated it – the feeling she confessed to Hollywood.com explaining that she was inexperienced at the time and "didn't know any better." Fair enough, and it will hopefully remain the only role of hers she will dislike.
Jamie Lee Curtis (Virus, Kit Foster)
There are several movies named Virus, the one where Jamie Lee Curtis starred is science fiction/horror released in 1999. A sad fate awaited it, both in the box office and in the critical opinions. Well, critics had good reasons to dislike the movie, since so did the star! Her comments on the unfortunate Virus were pretty acerbic, Curtis said it was "unbelievably bad" and even worse. Besides offering her opinion, she explained why she thought so: as her character Kit Foster is running away from an alien, she comes down some stairs and then squeezes herself under the flight, shaking from fright. But what's the point of hiding beneath the stairs from a creature that can crumble up steel like so much cardboard? Curtis, who is so good at screaming and in screaming films, should know all that stuff.
Nicole Kidman (Australia, Lady Sarah Ashley)
Australia, a movie by Baz Luhrman released in 2008, is something Australia can be justly proud of: it is the country's third best grossing movie. The project was nothing if not a large-scape one, with a huge budget, significant themes, and a strong promotion. Whether the movie is really as marvelous as it claims to be is up for every spectator to decide, the truth is that bad reviews there were few. But practically everyone agrees that Nicole Kidman in the role of Lady Sarah Ashley is one of the film's gems. Yet, when asked by a Sydney radio station about her impressions, Kidman didn't speak of Australia as favorably as it could be expected. She said she wasn't quite proud of her work, and she found it difficult "to connect to it emotionally". Probably the problem was in the circumstances of the filming – high temperatures, having to do stuff like rounding up cattle, which once ended in Kidman fainting on a horseback. Anyway, here Kidman begs to disagree with the public's opinion.
Mary-Kate & Ashley Olsen (Full House, Michelle Tanner)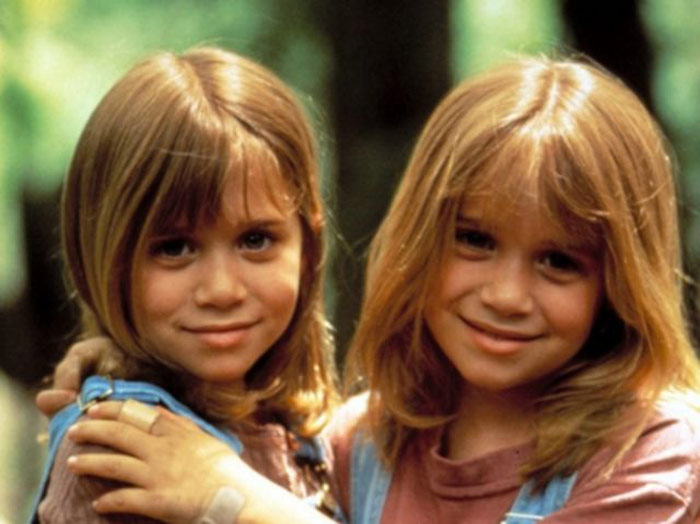 Mary-Kate and Ashley Olsen, who played Michelle Tanner in Full House, ABC's sitcom, are actually not so hot about acting: Mary-Kate has been away from the screen for about 6 years, and Ashley even longer, for 13 years. Naturally, they place their business first, and fashion design must be taking up a lot of their time. Besides, it's not as if the twins needed Hollywood pay, they have enough dough of their own. Even their appearance on Full House was (of course) not quite by their own design. Then we saw them gradually grow up, but when they have grown up enough to make their own choices, the result was not in favor of acting. It looks like the Olsens are happy to stay out of the glare of spotlights. Last year, as Netflix came up with Fuller House, it didn't have them among the staff: they just weren't interested.
Jessica Alba (Fantastic 4: Rise of the Silver Surfer, Susan Storm)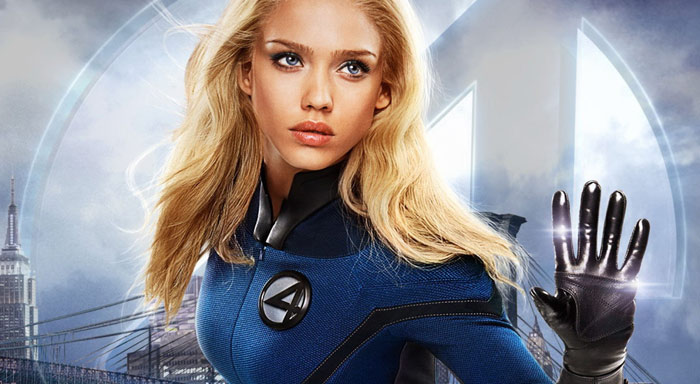 It was a propitious beginning for Fantastic 4: Rise of the Silver Surfer during the opening weekend, but before long it dwindled into poor continuation. The following weeks were bringing in less and less money, and critics' flak was getting stronger: they were unanimous in saying that besides special effects the movie offered no interest at all. Arguably the most vociferous among the critics was the movie's star Jessica Alba. She had a lot to say to Moviefone about the shallow genre in general and amazing demands of the director Tim Story in particular. When she was doing a crying scene, the director wanted her to cry not realistically but prettily, so she wouldn't look painful. He wanted her to look appealing, and the tears could be CGI'd later. That kind of approach made Alba feel as if she weren't treated like a person and were disconnected from a human being inside her. She hadn't expected such things ever required from her.
Kate Winslet (The Titanic, Rose DeWitt Bukater)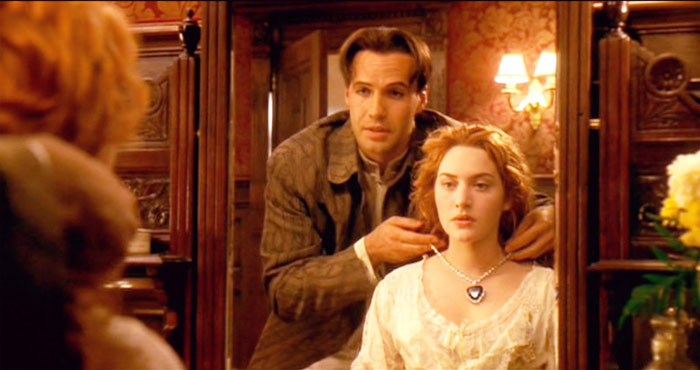 James Cameron, the Canadian director, chalked up the highest grossing movie with the Titanic in 1997, and twelve years later he capped his own success with Avatar. Public and critics alike adored the movie, and it collected a bagful of awards. Quite a lot of the accolades were heaped on Kate Winslet, then 22 years old, for her impersonation of Rose DeWitt Bukater. By the time she starred in the Titanic, she was quite an accomplished actress, but the movie propelled her fast to the A-list. When watching the 3-D version in 2012, Winslet was nevertheless a bit put out by her own rendering, reliving those days with a somewhat puzzled impression. According to her, she couldn't believe she played her episodes the way she did – down to her American accent. When it comes to that, Winslet is not fond of watching her own performances in most of her movies, but she said in that case she would have liked to be able to have another go at this role!
Miley Cyrus (Hannah Montana, Hannah Montana)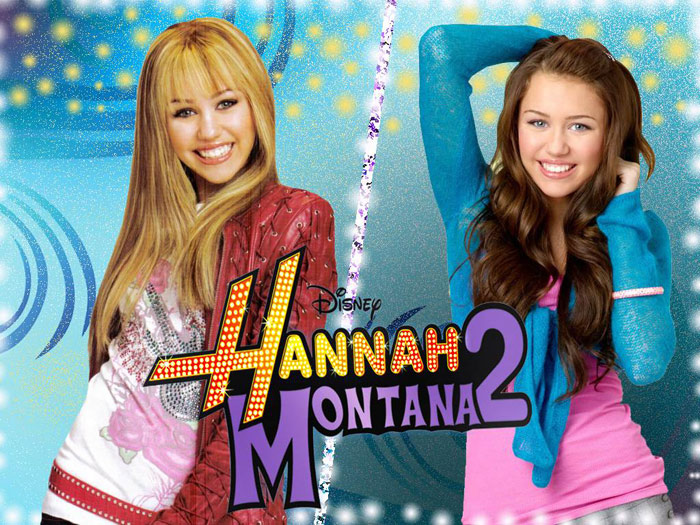 Some people would have thought that Miley Cyrus ought to remember her breakout on the Disney Channel's Hannah Montana warmly. But the truth is quite the opposite. Cyrus doesn't look upon herself as an actress – she is into music, if she appears on movies, she does it only in cameo parts. She even looks different, having gone for shorter hair and a more grown-up style. Her teen stardom doesn't seem to appeal to her nowadays. It's not because she had much to resent in Hannah Montana, most of all her unwillingness to look back boils down to the lifestyle that was imposed on her. The singer opened up to Marie Claire about that period in her life, when she was pre-teen but primed to be a star, necessarily blonde, necessarily with long hair and wearing glittery clothes. To play a girl aged 16 she had to don a wig and lots of makeup. None of those things she found pleasant or bearable.
Halle Berry (Catwoman, Catwoman)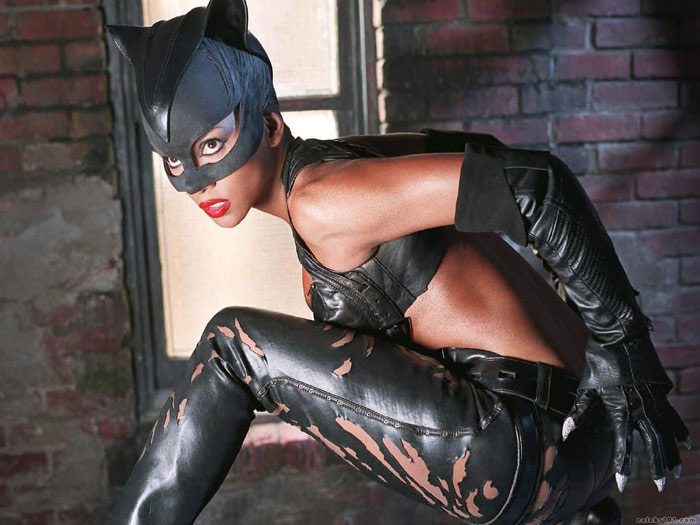 Catwoman belongs to the kind of movies about which there can hardly be two minds – it's an execrable example of a film, and even those who never got round to watching it know it by reputation. The leading lady, actress Halle Berry, goes along with the prevalent opinion too. Right from the beginning she realized that the plot and the dialogue were substandard, Catwoman's comic charm was irretrievably lost, sexiness turning into sexism. Still, Berry tackled her role with all the talent she had, and if she failed to save the movie, she was open about it and made no futile attempt to defend either the whole of it or her own part in it. She made no bones about turning up and personally receive the Worst Actress's Razzie Award. What could be more upright and dignified?
Carrie Fisher (Star Wars, Princess Leia)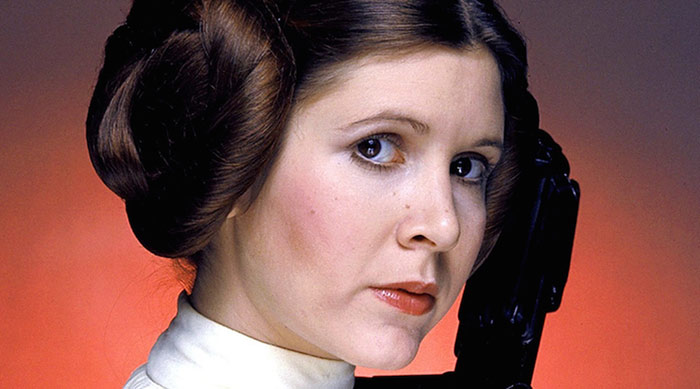 There are some things whose worth cannot be truly assessed until after some time has elapsed. Now that Carrie Fisher sadly passed away, people realize a little better what a witty and forthright person she was. She will always be remembered for playing Princess Leia, but her relationship with this role is rather equivocal. As she put it in her book Wishful Drinking, George Lucas "ruined" her life. She could find nothing bad about the character of Leia, or the director, or the franchise itself, but the consequences were more than she could take. Fans, unstoppable marketing, you see your face wherever you go, on dolls, dispensers, on everything. The role had her speaking on a strange mixture of British and American accent, wearing signature bun braids she wasn't so fond of. The Gold Bikini was one of the things she found especially detestable. And being regarded as a sex symbol – well, it just wasn't her thing at all. Still, she gave it her best and agreed to reprise for The Force Awakens. Yes, Fisher is a palpable loss, let her rest in peace.