Are you a parent of twins or siblings of different ages? Are you always getting around with two children? You obviously know the difficulties of going out with two children. Then, you're looking for the most suitable and safely means to move with your babies outside the house.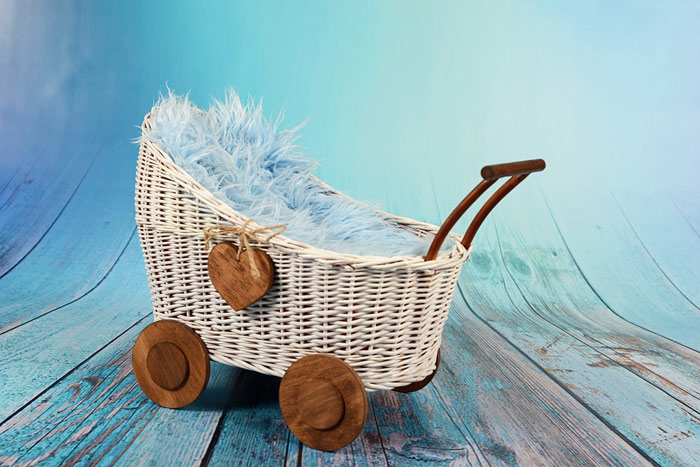 The solution is the Double stroller. To handle the daily errands that come with multiple children and make life as easy as possible for you while also making your child comfortable, you should pick the perfect double stroller for your family.
Traditional double strollers were bulky limiting where you could go. Causing traffic jams near grocery aisles, taking the entire width of the sidewalks, and forget about going through open doorways.
However, the happy thing is that the market is continuously emerging with the new design and innovative double strollers that are featured with high quality, lighter, but more durable, less bulky, easier to maneuver and more compact. Now you have the freedom to choose the perfect double stroller from the variety on the market. Stylish design, budget friendly, and high-end beautiful products will impress when you get the job done.
Why Buy a Double Stroller?
It is really a hard job and also a must do the challenge to carry two children in one space. A dual seat stroller is an essential for growing family. It is a convenient way to carry your children with your daily activities from running errands to the park. The best double stroller works as a single stroller providing you the facility to transport two children at the same time so that both of them enjoy the same activity.
What Types of Seating Options Are Available in Double Stroller?
Double stroller features with three main basic seating options:
Side-by-side
Tandem/Inline
Stadium-style
Side-by-side Double Stroller
Seating arrangement: The seats are positioned next to one another.
Positives:
Easier to turn around corners.
Compact enough to fit in most trunks.
Negatives:
Difficult to go through the doorways and narrow aisles.
Tandem or Inline stroller
Seating arrangement: The seats are one in front of the other.
Positives:
Easy maneuverable through doorways and in narrow store aisles.
For tandems featuring with infant car seats, it's hassle free to move the baby from car to stroller.
Negatives:
Difficult to maneuver around corners.
Harder to fit into smaller trunks.
The front seat isn't possible to be reclined all the way.
Rear seat usually small and no view, so the older kid may protest sitting in the back.
Stadium-style Double Stroller
Seating arrangement: The rear seat is slightly higher than the front seat.
Positives
As the rear seat is possible to raise, the kid sitting in the back seat has the same options to enjoy the world.
What Types of Double Stroller Are Available in the Market?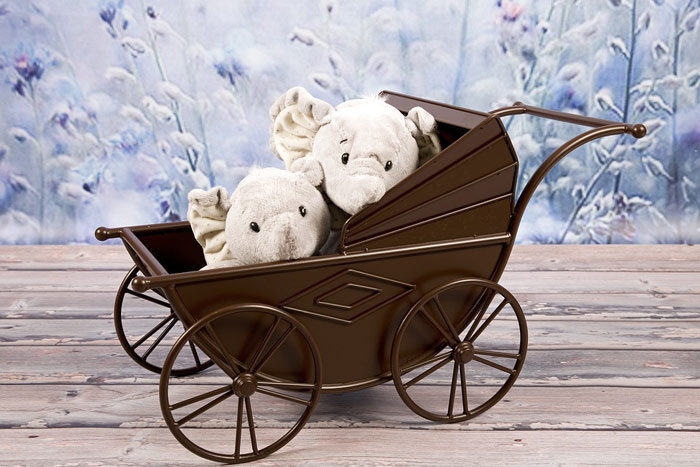 When you go out with your children, you need to keep them safe and comfortable. Before buying a dual stroller for your precious ones, it is significant that you have a better idea about what types of dual stroller you are choosing for your children. Although, most of the dual stroller works almost similar when buying a dual one you need to focus on what you need, where and how much time you'll stroll with your babies and overall what your children require.
Choose the best one for your family from:
Side-by-Side/Twin stroller
Tandem stroller
Sit and Stand/Stand-On stroller
Double Umbrella stroller
Double Fixed Wheel Jogger, and
All terrain double stroller
Additionally, all those types of double strollers are available in a variety of designs and colors from popular brands like BOB, InStep, Graco, Britax, and Peg Perego that are equipped with a number of great and unique features that fit different family lifestyle. Some types are perfect for twins, and the others fit if you have two newborns or children of multiple ages.
By the time, don't just finish the reading, keep reading to make a smart choice of a double stroller.
Side-by-Side / Twin Strollers
This type of stroller features:
Most well-built side by side double strollers are narrower in comparison to traditional one to fit in standard doorways
Most of this type of strollers is compatible at least one infant car seat
Both the children can easily see and talk to each other
While riding both can equally see the surroundings
Both seats are possible to recline fully flat
Tandem Strollers
This type of stroller features:
The back seat is fully reclinable.
Perfect for an infant and a toddler
Its narrow width allows you to access through tight spaces and doorways
Easy maneuverable through crowds since you're going in single file, taking up less space.
Many brands accommodate two infant car seats as a double travel system
Turning corners is more difficult with all that stroller and weight sticking out in front.
Sit and Stand / Stand-On Strollers
This type of stroller features:
The older child enjoys the freedom of standing and riding. A padded bench next to the platform allows him when he/she needs to take a rest
More compact and smaller than regular tandem stroller
Easy to maneuver and store
Double Umbrella Strollers
This type of stroller features:
Designed for infants at least 6months old
Easy to fold up as an umbrella
Lightest, smallest and simplest stroller available in the market
Portable
Not suitable for newborn babies
Usually, the seat doesn't recline flat
Double Fixed-Wheel Joggers
This type of stroller features:
Smart choice for active families
Features with 3 large bicycle style wheels
All wheel suspension system and hand brakes are the excellent safety features
Suitable to use not only for jogging but also for walking on uneven surfaces and rough terrains
Because of the fixed front wheel somewhat tough to maneuver
All-Terrain Double Strollers
This type of stroller features:
Suitable to use for long walks or hikes off-road or on pavement
Featuring with three wheels with a swiveling front wheel, this type of stroller enhances the stability when jogging allows the user to lock straight.
Convertible to a travel system by accommodating an infant car seat
Not suitable for jogging when used as a travel system
When you choose the top double stroller for your lovely baby that time you remember all of the thing. A good stroller can make comfort and easy for you and your baby.