Gwen Stefani is the one who is instantly recognizable with her signature platinum blonde hair, red lips and immutable sartorial elegance yet ever fresh and subtly varying. She's got a lot to show for herself: work in No Doubt, two solo albums, as many well-received clothing lines. Stefani married British grunge star Gavin Rossdale with whom she had two children, 5-year-old Kingston and 3-year-old Zuma, already enjoying the reputation for chic appearances.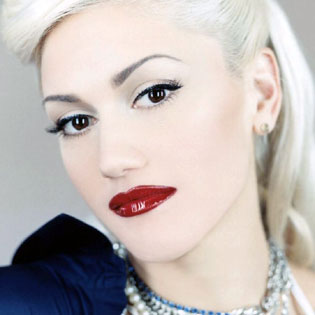 Stefani has just turned 42 and she offered several pieces of beauty advice to those who strive to look stylish whatever.
Always look spruced up. Be it a social occasion or a purely private stroll, Stefani is invariably immaculate – and that is her basic principle. Discussing it with the Elle magazine, she put it down to her inveterate vanity. Vain "would be my middle name," said she, adding that she is always attracted by the visual side of life.
Refresh yourself. Although the singer may seem infatuated with the red for her mouth, it's mostly because her husband's preferences. But even having predominant colors, she keeps touching up her appearances and making changes. "People think they see me every day, but they don't!" she jokes, because the next time she may be already a little different! Even her signature red is often a mixture of two or three hues.
Make your own rules. While many experts would tell you it won't do to accentuate more than one feature, it is no hard-and-fast rule to Stefani who can get away with her bright red mouth and expressively done smoky eyes and make it look all right.
Best asset forward. Stefani is no young chick, but with her looks she can take on anyone twice younger than she – because she takes care, including eating properly, working out much, following every advice up to drinking water, she told BellaSugar. This way she keeps her gorgeous body that is as muscular as an athlete's.
Fly on the wings of inspiration. Stefani is open to every influence and gets fired up easily, with her range of interests reaching from The Sound of Music epoch style to Japanese culture that helped her create her Harajuki Lovers line.
Source of the image: Stud-center.