People on this list made it to the top from pretty humble beginnings, and their stories can spark as nothing else can.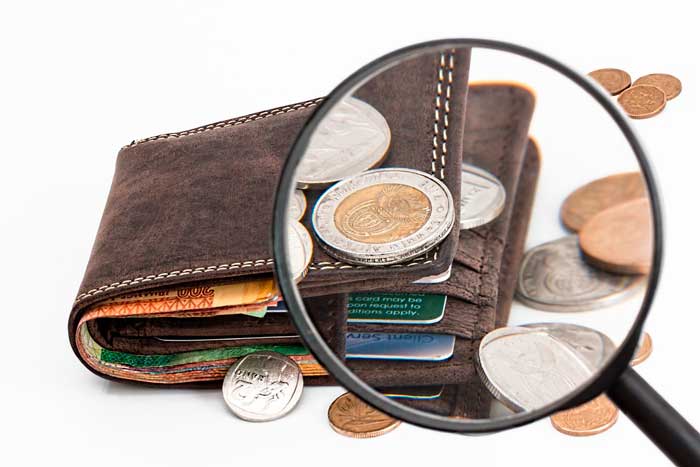 When Drake sang Started from the Bottom, he went to the hearts of more celebrities than we could guess. There are quite a few of them who had to struggle up from low life, and we know some of them well. There is Eminem with his traumatic background which he revealed openly and became appreciated for that. Growing up without a deserting father, with an ever-glassy-eyed mother, somewhere in a trailer venue, he went and expressed his attitude to the awful world as he knew it.
Born Marshall Bruce Mathers III back in the fall of 1972, from his childhood he journeyed from state to state, his drunken mother the only company, before they eventually put down their roots in Warren, Michigan. Marshall knew a degree of stability hobnobbing with his uncle Ronnie. He inherited from Ronnie Polkinghorn a love for rap, and they often passed the time of day composing rap numbers together. Then his uncle committed suicide when Marshall was 19, and the teen was left lonely.
However, as time went by, he got in with local rappers and became well-known in the area. He signed in for rap battles and made up his own performances, then got round to making two albums which incited Dr. Dre's interest, and his career rocketed. No matter if you relate to what he does, you know who he is, and the story of a trailer-born boy who is regarded as the King of Hip-Hop, went multi-platinum and is worth $190 million now, possesses enough inspirational quality.
Such stories (and this is not the only one by far!) show that you needn't hail from a famous family to become a star. Here are some more of them to prove the point.
Leighton Meester, worth $8 million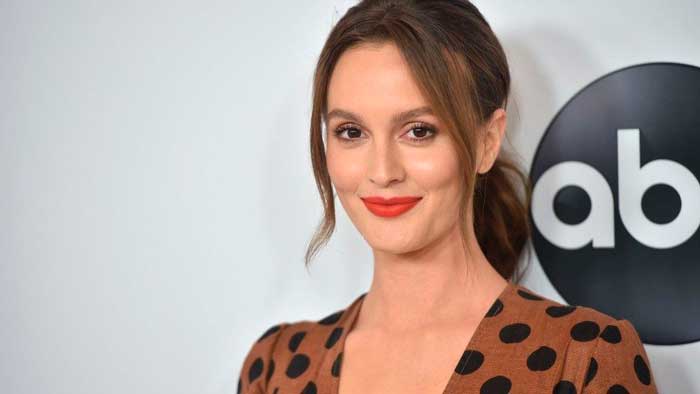 With some people, Leighton Meester is better known as Blair Waldorf from the hit teen drama Gossip Girl series. Her story is not quite a common one. When she was born, her parents were doing time in jail – they had been embroiled in marijuana smuggling. While her dad and mom were "up North," the future star was brought up by grandparents – and wasn't feeling any too bad for that.
When she turned 10 she was spotted by a modeling agent, and later went to live in New York. Then the teenage Meester, accompanied by her mother, found herself in L.A. studying for an actress and taking TV auditions. The only thing she regrets is that her childhood didn't last long, with her having to earn money for the livelihood that early. At 21 she was auditioned for Gossip Girl and landed the part of Blair Waldorf. Since then she never looked back, drawing something like 50k for each episode and making a name for himself on TV. Now she has no scarcity of contracts.
Selena Gomez, worth $50 million
Selena Gomez's mother, Amanda Cornett, gave birth to her when she was 16, and five years later she and her husband were already divorced. For Gomez it meant that she had to leave her native town in Texas following her mom to L.A. Mandy Cornett earned her living acting, so little Selena has been on set since very green years. It came about naturally that she should accompany her mother at castings, little wonder, then, that at 9 she already got her first part in Barney and Friends. Unfortunately, that didn't mean they had enough money: more often than not they scraped to buy food.
Gomez went on to play other parts after her first break and finally succeeded in landing a leading role in the Disney Channel series Wizards of Waverly Place. She charmed the audience with her voice as well as with her talented acting, so she found herself in demand for voicing animations. Brands began to approach her with endorsement offers. Then the actress opened up about developing Lupus and had her kidney transplanted, pausing in her career for the operation. Afterward she turned to music, founded a band of her own and by now has collected more than 90 awards. Also, Selena Gomez was pronounced to be Woman of the Year by Billboard in 2017.
Halle Berry, worth $70 million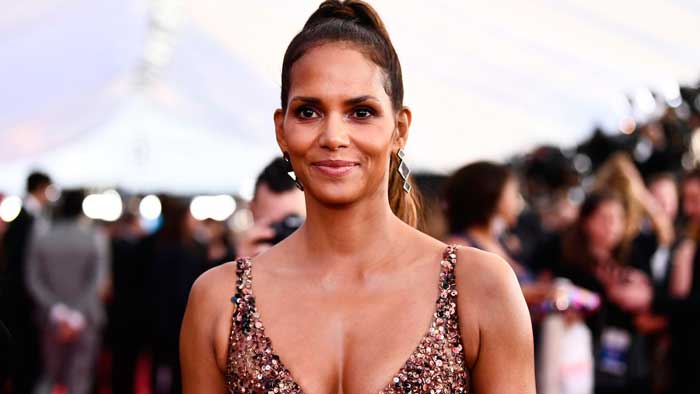 A child of an interracial union of Jerome and Judith Berry, Maria Halle Berry was born on August 14, 1966, and during her acting career managed to boost greatly the reputation of African American actors in Hollywood.
After Jerome Berry walked out on his family when little Halle was four, she, her sister and mother moved to Bedford where mostly whites lived. Attending a school which was also mostly white, the future actress learned about racial discrimination – and made up her mind to work hard to reach the top and become a star pupil. Besides studying, she tried her hand at editing newspapers and cheerleading and was the first runner-up for the 1986 Miss USA pageant.
Having moved to the Big Apple, Berry drew attention to herself in 1991 portraying Vivian, a drug addict, for Spike Lee's Jungle Fever. She moved on quickly to play in high-profile movies alongside Bruce Willis, Eddie Murphy and other A-listers until at the turn of the century she became one of the highest paying Hollywood divas. And she deserved this public recognition time and time again.
Nicki Minaj, worth $75 million
The famous rapper who also models and acts using numerous alter egos, Onika Tanya Maraj, professionally known as Nicki Minaj, lived through a troubled childhood. In an attempt to escape from her childhood misfortunes she pretended to be another kind of person altogether. She started with "Cookie," went on to become "Harajuku Barbie" before she eventually settled with "Nicki Minaj." Then, she can be a person called Roman Zolanski, called upon to express the anger that engulfs her.
When Nicki turned 5, her mother took her and her siblings to Queens, New York. Then she was left with her grandmother for two years, and for a while lived in a household dominated by her father, a drug addict, who sold their things to replenish his supply. He was prone to abuse, too. Little Onika was always afraid that he might do something to her mom, like the day when he set the house on fire while her mom was inside.
Minaj was certainly besieged by problems, yet she somehow managed to get out from under and with a vengeance, too. She earned more entries on the Billboard Hot 100 than the fabulous Aretha Franklin, and is the only woman to appear on the Forbes Hip Hop Cash Kings list.
James Carrey, worth $150 million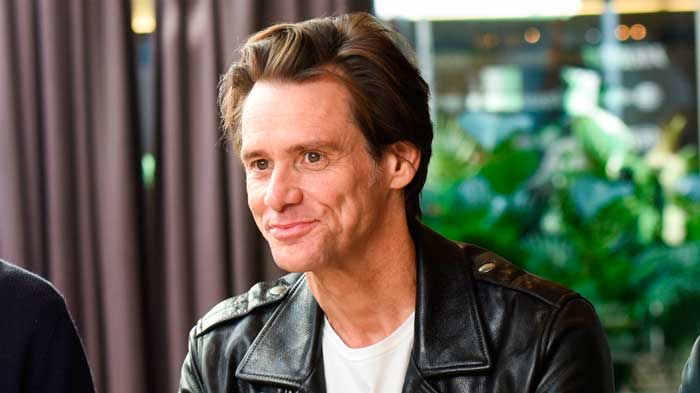 James Eugene Carrey is another celeb with a childhood which it is better to forget. He had to drop out of senior school and take on a job of a factory janitor to earn his family's livelihood. Meanwhile, he discovered his comic talent and performed to the delight of his family members and friends.
Finally, he got round to doing comic acts at Toronto's Yuk Yuks Club, although his gift still needed honing, his other commitments got in the way, and the agreement fell through. Having straightened out his financial issues, he got down to serious performing and began to earn doing stage acts on a regular basis. Since 1993 he has been on a number of TV shows, starting with NBC's Tonight Show, but it was a year later that he really shone in Ace Ventura: Pet Detective. It gave a jumpstart to his movie career, peaking with a star role in Liar Liar and even attempting serious parts to critics' accolade. His performance in The Truman Show and Man on the Moon brought him Golden Globe Awards, and in 2014 he was awarded an honorary doctorate from Maharishi University of Management, Iowa.
Leonardo DiCaprio, worth $245 million
Leonardo DiCaprio did succeed in making girls' hearts throb ecstatically (and men copy his signature middle-parted crop), especially when he was seen wooing Rose in the famous movie you all know the name of. There was a rumor going around he was behind the flat iron craze (because blow outs don't produce the desired effect). Though DiCaprio seems to be a naturally gifted actor, he wasn't born in a family of Hollywood celebs. His was a destitute L.A. suburb with drugs, crime, and prostitution galore. Later he said that watching these kinds of addictive activities turned him off suchlike pursuits for the rest of his life. At school, he was subjected to bullying.
He realized that his future could have been lying with acting, and he persuaded his mom to let him take acting classes – and he was proved right! He supported his fetching looks with his talent and so far collected 54 awards in 161 different nominations. Also to his credit is the foundation of LDF, an establishment named after himself. It supports worldwide projects aimed at building up climate resiliency, protecting endangered wildlife, and restoring balance to damaged ecosystems.
Justin Bieber, worth $305 million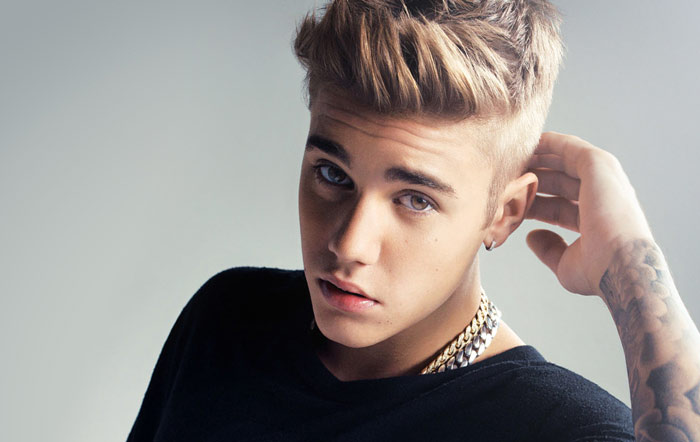 Even those who claim they don't like his songs listen to them and can sing along. He aroused love in the hearts of every tween of the world. Just like DiCaprio's, his side-sweep hairstyle was once very much in. His parents parted ways soon after his birth back in 1994, and he was left with his mother who recognized his musical talents early on and bought his probably most significant birthday present, a toy drum set, when he was only two. He practically jumped at it.
Then came a talent show he took part in. At the age of 12 his mother uploaded a video with his song on YouTube, and people rushed to listen. Soon he had an army of fans and a manager who took him to Atlanta to meet Usher of RBMG. The deal was signed, and from 2008 Bieber's mentor was Usher.
Bieber turned out to be the first recording artist ever whose four singles released before his first album all got into the Top 40. Then the album arrived, dubbed My World 2.0, to instantly rocket to the top of the charts and become triple platinum in the U.S. only. Since then he received numerous awards and appeared four times on the Forbes list of the most powerful celebrities.
Dr. Phil, worth $400 million
Phillip McGraw, better known as "Dr. Phil" after the title of his show, thought of becoming a football player in his young days. He was even granted a football scholarship to the University of Tulsa, from where he moved on to the University of North Texas where he received his Ph.D. His father was a psychologist, and McGraw joined his private practice. But soon he began to think that there is more in store for him, and partnering with a friend, established a trial consulting firm Courtroom Sciences that was engaged in discovering legal resources pertaining to each case. Through it he came into contact with Oprah Winfrey. Oprah, delighted at his handling her case, took him to her talk show and thus gave him a start, allowing him to become a host on his own show as well as some spin-off shows and the author of published books.
Jay-Z, worth $810 million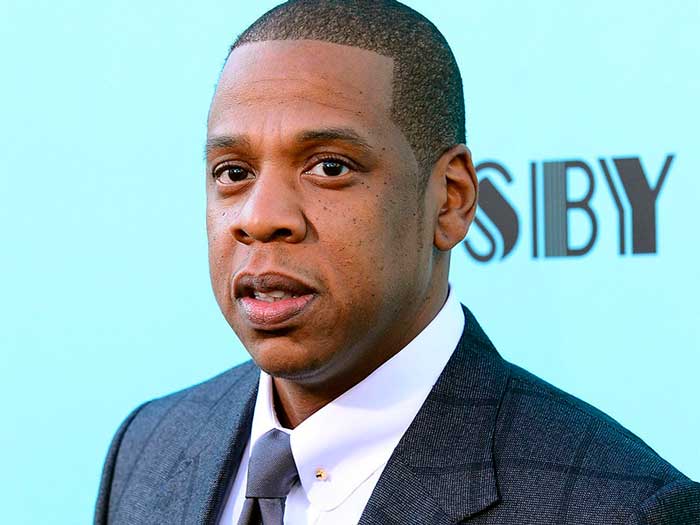 Jay-Z, or Shawn Corey Carter, grew up in Marcy Houses, a drug-soaked housing project, where his life was anything but easy. His father left the family when Shawn was 11, leaving his mother to fend for herself and their four children. He found relief and consolation in rap earning the nickname "Jazzy". In 1989 he got himself a mentor, an older rapper known as "Jaz-O," and he stylized his nick to suit his mentor's. They came up with The Originators and luckily it won them an appearance on Yo MTV Raps.
In 1995 he was ready to make records in earnest, so he, in company with his friends Damon Dash and Kareem Burke set up an independent label Roc-A-Fella Records which soon released his first album Reasonable Doubt. Now it is one of hip-hop classics which achieved platinum status. His subsequent works, as well as collaborations with Mary J. Blige, Notorious B.I.G (Jay-Z's former classmate), made him the irrefutable star Jay-Z is today.
J.K. Rowling, worth $1 billion
Undoubtedly the richest writer in the world, Joanne Rowling is British-born; she came into the world in 1965 in Yate, Gloucestershire. The writing was her middle name – she started off at 6 with a story about a rabbit who had measles. She used to read her stories to her younger sister. In general, she confessed that her childhood wasn't an easy one.
When she grew up she went to Exeter University where she majored in French. In 1990 she found herself teaching English in Portugal. It was there that she got acquainted with her first husband – a marriage which ended in divorce three years later. Having been left alone with their daughter, Rowling went to Edinburgh where her sister lived and began working on a book in an attempt to find means for herself and her child. Her first book was turned down by as many as 12 publishing houses, but the 13th saw the light. Now the Harry Potter brand's worth is estimated at $15 billion. J.K. Rowling can compete with the Queen in wealth and doesn't have to do anything anymore: she has got more than enough because she exploited her talent well.
Oprah Winfrey, worth more than $3 billion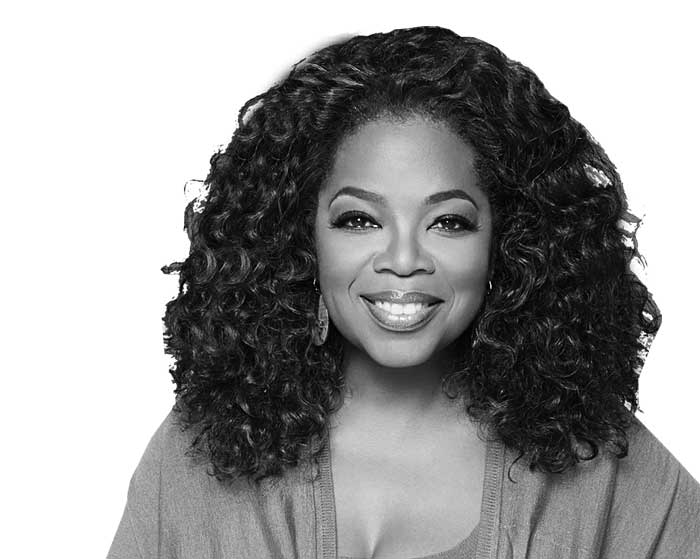 Oprah Winfrey must have earned every title imaginable – she is an actress, a producer, a philanthropist, and a media proprietor, queening it in everything she touches. She rose to these dizzy heights from very modest beginnings in Mississippi in the middle of the 1950s. Her environment could hardly be called suitable for a child who had no conveniences to speak of, and what's more, had to endure constant abuse in her pre-teen years. But Winfrey turned out to be not the kind of woman to be crippled by unfortunate conditions.
She never attended kindergarten, learned to read on her own and was 17 when she finished school. Getting to work in the local media, she became the first young black female news anchor at WLAC-TV in Nashville. Later she co-hosted WJZ's People Are Talking talk show and hosted the local version of Dialing for Dollars. Her own talk show shot up to number one rating within the first month in 1984. Invited on the cast of The Color Purple, she immediately got nominated for the Best Supporting Actress Oscar. Two years later, her show being now national, Winfrey had her name known in every home in the country, appreciated for her emotional and supportive hosting style. What's more, she is an everlasting inspiration for a lot of people. Author and television network owner, she claims that – whoever a person is and whenever they hail from – "the ability to triumph begins with you."
Elon Musk, worth more than $20 billion
Elon Reeve Musk, from Pretoria, has grown to be among the States' most powerful businessmen. He learned computer programming at 12 and soon sold his software, paving the way to his becoming a billionaire at 31 when he sold PayPal. He established SpaceX, a space transportation services company, in 2002, intending to bring down space transportation costs and maybe enable the colonization of Mars. He got a contract signed with NASA for managing cargo transport for the International Space Station. His another brainchild is Tesla, Inc., a manufacturer of mass-market electronic cars, solar roofs and what not.
Musk's start in life could hardly be called a propitious one: his mother was Canadian, his father South African. However, the family disintegrated when he was 10, making the boy turn to computers for solace. Now he is a recognized authority and a philanthropist, founder of Mush Foundation that tries to discover clean energy.