Taylor Swift is so much in the limelight now that her life is well-covered by the mass media and there is little her fans don't know about her. Being a current mega-star of the stage, she's always pumped for personal views and information as well as stalked by hordes of paparazzi. Most of her present-day friends (apart from a handful of those she made when a child) are also popular and very much in the public eye, so her chances to conceal anything about her life are practically nil.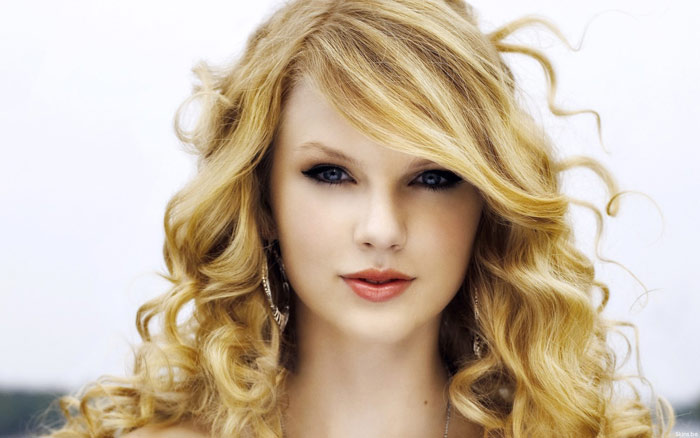 But in the past, of course, the situation was different, and Swift is free to decide what facts of her childhood and adolescence she can let on and what facts she would rather keep in the dark. Yet these early details can be most interesting, revealing how she was evolving into what she is now and what ways she took that helped her to get to the top. There must be a tale of creativity and a tale of aspiration that interwove to take her to the heights of stardom. She was bound that way right from the start, and it's no surprise she made it, and made it more quickly than many other artists.
If you are a special fan of hers – or maybe another aspiring artist – you may be interested to learn a few additional facts about Swift's earlier attempts and achievements.
She could have gone a become a financial adviser
True, a lot of musicians begin to dream of going onstage since they get their first guitar, but with Taylor Swift it was not like this at all. In the beginning she meant to follow in the footsteps of her father, financial adviser Scott Swift, and work in finance. Now we know that it never came to be, but the singer is sure to have enough chances of picking up the skills of the trade as she maintains contact with professional financial advisers assisting her in managing her enormous income.
She wrote her own monologue when being a SNL host
What's more, she was the first one to do so! Not that Saturday Night Live is short of witty writers who are perfectly able to turn out their own quality material; the fact is celebrity hosts have always had their stuff written out for them. However, it didn't work this way with Taylor Swift. As soon as she learned that she was to host the show, Swift sat down and penned what is known as My Monologue Song. She showed a funny side of herself, and the audience took to the song instantly.
She became the youngest composer to work for Sony/ATV
Swift shines as a songwriter, no-one's going to doubt it. In the industry where many young recording artists have to rely on songs written for them by their producers and band members, or ones brought from outside, Taylor Swift untiringly comes up with her own music material. Her songwriting abilities are borne out by the fact that she remains the youngest composer ever to be hired by Sony/ATV music publishers – she turned 14 at the time. What an age to have one's talent recognized!
Her first novel was completed at 14
Fourteen seems to have sprung a creative outburst in Taylor Swift, for she also penned a novel – about a shark, of all things. It seems when her family were spending a vacation in New Jersey, Swift ran into a washed-up shark in Stone Harbor. It stirred up a train of thoughts, and before long Swift was sitting at a desk in the vacation home composing a story preceding the shark's untimely demise. What if one day she decides to become a writer and gets busy on stories?
She used to earn money debugging Christmas trees
As many other teenagers, Taylor Swift got herself a job – notwithstanding the thrilling fact that she was already climbing fast to take her place at the country music Olympus! Yet she was like any other girl or boy of that age, for her job had nothing to do with glamour and shine. Her fans know that the future hitmaker's home was a Pennsylvania Christmas tree farm (that is, before the family moved to Nashville driven by Swift's developing career), so it was kind of natural that Taylor drifted to the job of debugging Christmas trees that were bought. She herself described it as "picking the praying mantis pods off of the trees," preventing them from hatching when the tree gets into the buyer's house.
She got her name for another recording artist
Taylor got her Christian name (which is rather unisex than female) from another singer and songwriter, famous in his time. As she disclosed in an interview, she was named for James Taylor, whose admirers her parents were. They decided that if they gave their daughter a nice music-world name, it could help her along to the top (although we would think that she would have made it anyway!). Still, the whole idea of a sort of connection-succession is rather zestful, especially considering that James Taylor himself pronounced being titillated by the idea. Back in 2011 he joined her onstage to sing a duet and claimed to be flattered that she should be named after him; he called it a "delightful surprise."
Our Song was composed for a talent show
When Taylor Swift began to rock the country world, it was Our Song that became her signature number, appealing to all kinds of music fans the world over with its melodious hook and lyrics that got hold of you – so that many people sat up and took notice. Yet, the song wasn't supposed to stir so much attention at all! Swift wrote it for a talent show at her high school – and was surprised when other schoolchildren began to sing it during breaks. Then she realized she had a real hit going and staked on it.
She's got music roots in the family
Taylor Swift got all kinds of support from her parents, but as for musical talent, they had none of that to hand down to her. In her case it was no capitalizing on her parents' fame. Although it can't be said that her family was totally devoid of musical prowess. There is Marjorie Finlay, her grandmother on the distaff side, who had a noteworthy career in Puerto Rico as an opera singer and television personality, hosting her own show. Taylor Swift retained a strong memory of her grandmother singing, both in the house and in the church on Sundays. So there was at least some incentive!
She finished her high school in half the time
We know that Taylor Swift was a burgeoning musician and songwriter when in high school, and that was not an easy situation to handle. She had a decision to make, being torn in two, and was there any reasonable way out? For Swift the solution was clear: to hasten along her education! Consequently, she set about completing her school credits by homeschooling so she could find time for meeting her music commitments. Working like this, she actually managed to clean up her coursework for two years in a single year. This feat accomplished, she gave her all to music, and set an example how to be a star and not miss out on education.
She turned down a juicy offer from a record label
What with her convincing music endowment, it isn't at all surprising that Taylor Swift was soon run down by a big-time recording label – RCA Records offered her a contract! While many budding singers would have jumped at the chance and allowed to hang binding contracts around their necks, Swift was determined to turn her back on what she didn't like. The contract offered to her stated she was to sing other people's songs and had to wait until she was able to record her own music. But she knew what she wanted and refused to go along. She was right, because the next offer was much more to her taste, and she has been happy to work for Big Machine since then.