Not so long ago, everyone who wanted to live like a royal person had a real chance to realize this dream – the house of Duchess Catherine and Prince William in Anglesey was put up for rent. We are sure there are many people, who would like to move into this house with four bedrooms and a splendid view from the window, taking into consideration the deep attachment to the young British royal family and the results of a fresh survey conducted in Britain: the house of the Dukes of Cambridge topped the star rating of the houses, which the British people would like to see.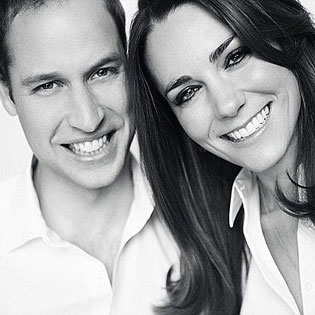 The poll, codenamed "Houses we would most like to look around", involved over three thousand respondents. 15 percent of them expressed a desire to see Katherine's house, who they believe should be the perfect embodiment of classic and the reflection of the Duchess' style.
The second place in the list went to the house of Tim Burton and Helena Bonham Carter. The top three also included another adorable British family, the Beckhams. Judging by the impeccable taste of the designer and fashion icon Victoria Beckham, it is reasonable to assume that her house is a model of style. A place on the list also went to another star couple with many children – Angelina Jolie and Brad Pitt – whose house took the sixth place.
The Duchess of Cambridge
Helena Bonham Carter and Tim Burton
Victoria and David Beckham
Stella McCartney
Elton John
Brad Pitt and Angelina Jolie
Lewis Hamilton
Simon Cowell
Holly Willoughby
Cheryl Cole
And who of the celebrities would you like to visit?