When in love, people want to be in the romance-soaked places that facilitate their emotional state. Romance Compass Dating Site has prepared a list of the most romantic places in the world that make perfect destinations for honeymooners, daters, and all lovers.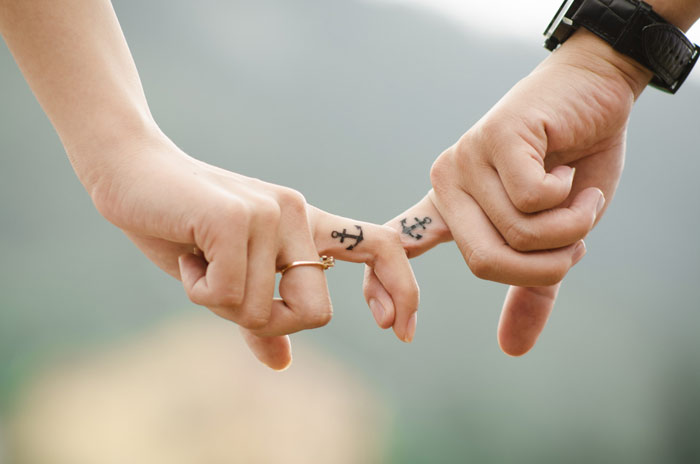 1. The Seychelles
Looking for an ideal island getaway? 115 islands of the Seychelles are waiting for you two. 2/3 of the islands are uninhabited, which means you can go to the one and enjoy only the company of each other. Verdant rainforests and white-sand beaches create the unique beauty around you and make you feel like in paradise.
2. Jukkasjärvi, Sweden
This Swedish village is famous for its annual ice hotel. Yes, you read that right, a hotel made of ice. It's constructed anew every year and is both an art project and a place to stay for the night. Since the village is situated just 200 km north of the Arctic circle, you have an opportunity to witness one of the most astounding natural phenomena – the northern lights.
3. The Lake District, UK
Be ready for the long walks during which you'll be left speechless by the beauty of the scenery. Its lakes, forests, mountains, and picturesque villages make this region a popular holiday destination.
4. Venice, Italy
A floating city, as it is often called, Venice is a paradise for honeymooners. Due to its popularity, it is almost always crowded with other tourists. Winter is the season when the city streets get quieter and you can leisurely walk along the canals. Taking a gondola ride is a must here. Explore the less crowded canal sides wandering hand-in-hand.
5. Kyoto, Japan
Don't miss the chance to go to Kyoto and meditate together looking at blossoming cherry trees (sakuras). In March-April when the city turns into a blooming paradise, life takes a slower pace; people think about the eternal things and get philosophical.
6. Tahiti, French Polynesia
Seclusion, overwater bungalows, Polynesian spas, and romantic voyages – these are the distinctive features of Tahiti. Crystal clear water, quiet pristine beaches, the views of the endless ocean will plunge you into a relaxed and romantic atmosphere.
7. Bali, Indonesia
Towering volcanoes, lush rice fields, mountain scenery, beautiful beaches, and friendly people – a perfect mix that Bali can offer. Watch a majestic sunrise at the peak of the volcano, take a day trip to sister islands Nusa Penida, Nusa Lembongan and Nusa Ceningan, have romantic dinner at a private beach, or take a yoga class together.
8. Mostar, Bosnia and Herzegovina
Try something different and head for Eastern Europe. A Herzegovinian town Mostar is not a very well-known destination but you should definitely visit it with your sweetheart. Just two decades ago (during Bosnian war) it could be hardly called a romantic place. However, it has been restored to regain its prewar glory. Every corner of this medieval town is breathing with history. The Old Bridge – lovers' favorite place, cobbled streets, colorful shops, and tranquil Neretva River will charm you at first sight.
9. Heidelberg, Germany
You will fall in love again in this Germany's oldest university town. Surrounded by the forest, Heidelberg is a fairy-tale city full of romantic places. Its scenic location, castle ruins, baroque Altstadt (old part of the city), "gingerbread" houses, called so because of the red roofs, have inspired so many great romantics such Goethe and William Turner.
10. Paris, France
If Paris seems too glamorous and clichéd to you, you should explore it from its truly romantic side. It is hidden in the quiet streets and small neighborhoods where the tourists are few.