France is one of the most popular overseas destinations for British holiday makers, and once you've visited you'll understand why. There's so much to see and experience, from the wealthy sun kissed resorts of the Cote d'Azur to historic cities like Lyon and Avignon, but there's one place above all others that proves a magnet to tourists: Paris. The capital city of France is also the world capital of fashion, shopping, culture, beauty and love. Whether you're visiting for a honeymoon, business or on vacation, here are eight things you really must see and do in Paris.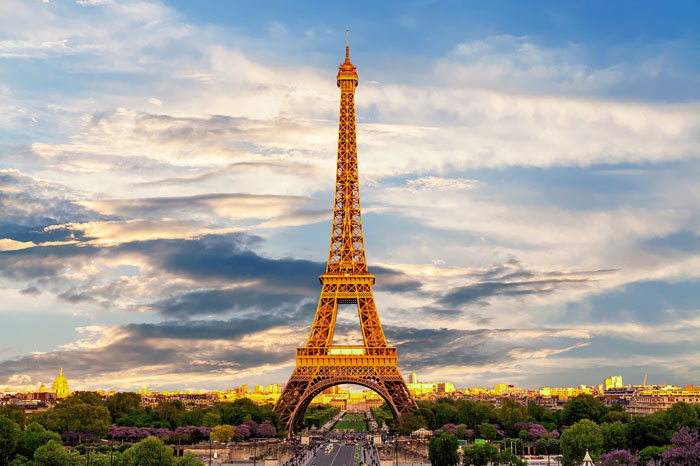 The Eiffel Tower
Gustave Eiffel loved America, which is why he designed the Statue of Liberty in tribute to the common bonds of freedom that shaped his country and ours. When in Paris, however, you simply must see his most incredible creation of them all: standing 1063 feet high and bearing his name, the Eiffel Tower is the number one tourist attraction in France. The views over Paris from the top are never to be forgotten, but long queues can form at its base. That's why it makes sense to use the queue beating service from Fastpasstours.com. By booking in advance you'll be able to skip the line whilst getting great value for money, and you can also combine it with an expert guided tour down the beautiful river that runs through the city centre.
River Seine Cruises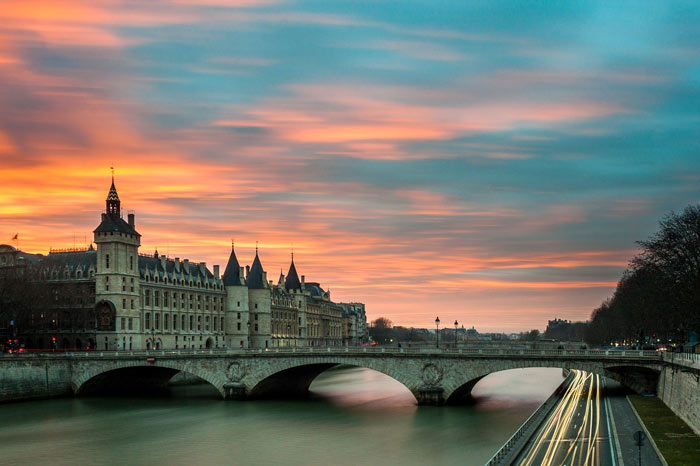 The River Seine is at the very heart of Paris, and you'd be insane to miss the chance to explore it via one of the many river cruises that traverse the blue waters every day. A Seine cruise allows you to explore this bustling city at a more relaxed pace, and nothing is more romantic than holding the hand of the one you love as you float serenely by some of the most breath-taking buildings and landmarks the world has to offer. If you're planning on popping the question, this could be a great place to do it. Cruises are also available that are tailored to history or art lovers or gastronomes, so there's a Seine cruise to suit every taste.
The Louvre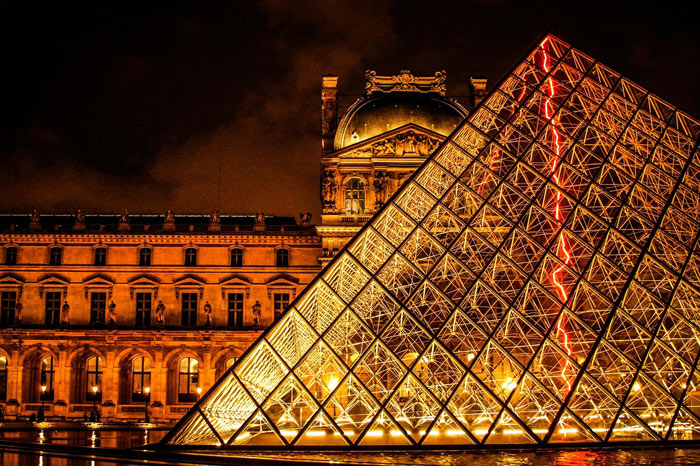 Many of the world's most famous artists called France their home, from Degas and Matisse to Monet, Manet, and Renoir. Many great artists born outside the country also moved to France to pursue their careers, notably Pablo Picasso and Vincent Van Gogh, and Paris has always fascinated artists and art lovers. You can have your picture painted by artists in Montmartre and along the riverside, but if you want to see the world's greatest art collection you should head to the Louvre. This imposing building holds masterpieces by the likes of Michelangelo, Caravaggio and Eugene Delacroix. Of course, one painting more than any other attracts the visitors; they come to see the enigmatic smile of a merchant's wife known as La Gioconda, although you may know her better as the Mona Lisa, painted by Leonardo da Vinci.
Versailles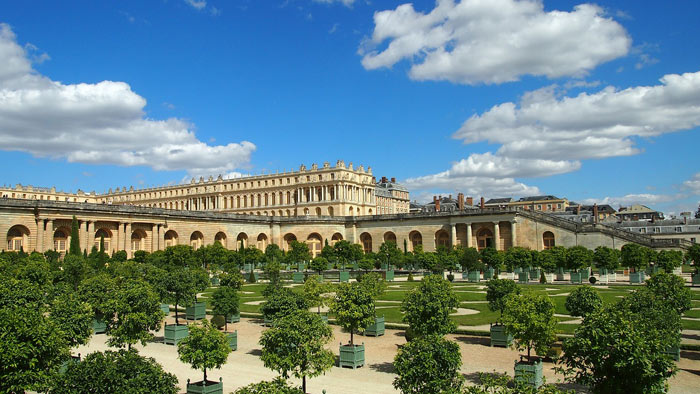 The Louvre is impressive outside as well as within, but although palatial in its own right it pales into insignificance next to perhaps the most awe-inspiring palace in the world: Versailles. The Palace of Versailles is 14 miles south of the centre of Paris and is a hugely popular day excursion from the capital, so you can catch a coach that has on board commentary in English. It was built on the orders of France's most famous and flamboyant King, the Sun King himself, Louis XIV. He didn't do things by halves, as any visitor to Versailles soon discovers. One of its most spectacular attractions is the Hall of Mirrors, featuring 17 wide and incredibly ornate mirrors in a passageway that extends across 230 feet.
Notre Dame
You don't have to be Quasimodo to enjoy hanging around in Notre Dame, as this Cathedral is one of the most beautiful sights in the whole of Paris. Translating as 'Our Lady', it is one of the world's largest churches, and certainly among the most stunning examples of a Cathedral to be found on any continent. Once inside, you can't fail to be awe struck, whether you are religious or not, and you'll find your eyes drawn to the magnificent Rose window in the north of the cathedral. Notre Dame looks at its most beautiful at night when it is fully illuminated, and indeed the whole of Paris looks particularly magical when darkness falls, which is why lovers from across the globe feel at home in the city where 'l'amour' reigns supreme.
The Moulin Rouge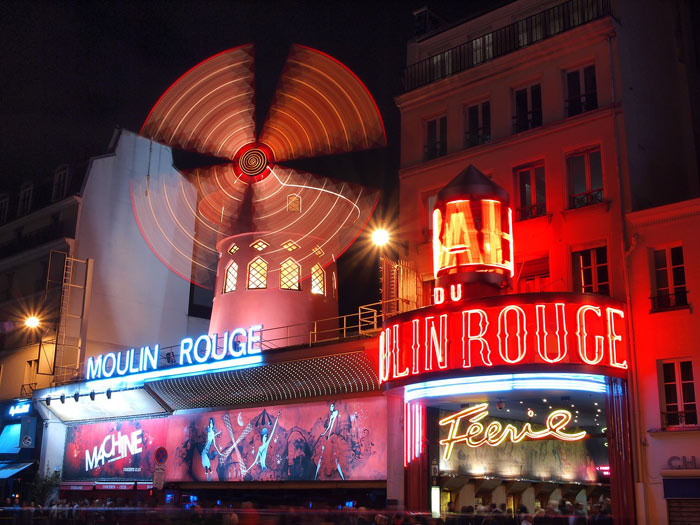 The red windmill has been one of France's most famous, some might say infamous, sights since the nineteenth century, but it shows little signs of running out of steam. It's a cabaret venue that has a series of spectacular shows, but it has to be said that it's not family friendly or for the easily offended. Nevertheless, the Moulin Rouge really is a Paris institution and famed the world over, and once inside when the lights have gone down and the can-can has commenced, it's easy to imagine yourself in the company of the likes of Toulouse Lautrec, or sipping at a bright green glass of absinthe.
Spectacular Dining
France is the country that gave the world 'haute cuisine' and then 'nouvelle cuisine', and Paris still reigns supreme as the food capital of the world. It has more than 70 Michelin starred restaurants, the ultimate accolade when it comes to food of the very best quality, so you're sure to be able to find stunning food that perfectly suits your taste buds. It has to be said that dining at a Michelin starred restaurant won't be cheap, especially if you choose a two or three starred eatery, but if you are looking for a taste of luxury, it will be hard to beat. My personal recommendation is 'Restaurant Le Meurice' from world renowned gastronome Alain Ducasse, but eating almost anywhere in Paris, at any price, is sure to hit the right spot.
Pere-Lachaise Cemetery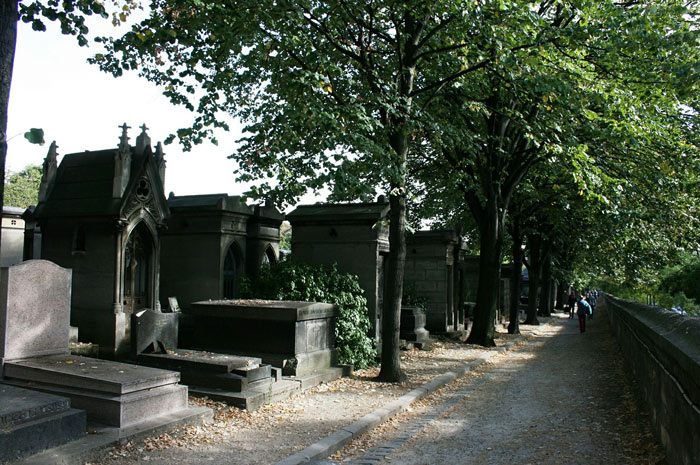 You may be surprised to see me list a cemetery in my guide to the must see Parisian attractions, but Pere-Lachaise is a cemetery like no other. It's perhaps the world's most famous graveyard, and certainly its coolest. Tourists from all nations come here not for its spectacular architecture and landscaping that covers 110 acres (although that's well worth seeing in its own right) but for the celebrities and historical figures who rest here. Jim Morrison of the Doors is one such figure, but there are also the tombs of legendary men and women including Honore de Balzac, Maria Callas, Collette, Edith Piaf and Frederick Chopin. Perhaps the most popular tomb of them all belongs to Oscar Wilde whose tomb is covered in kisses and lipstick, but he is just one reason that more than three and a half million visitors pass through the Pere-Lachaise cemetery gates every year.
These are just some of the amazing attractions that Paris has to offer, and as many of them allow you to book ahead and skip the queues you can see a lot of them in a relatively short space of time. There are also sweeping public parks and green spaces to enjoy, as well as sporting events, music concerts, operas, and theatre shows to suit all tastes. There's never been a better time to find out why visitors to Paris come away saying 'ooh la la.'