If there is anything a woman dreams of it is a honeymoon surrounded by beauty with the man she loves and is going to spend the rest of her life with. Planning for the picture-perfect wedding was a long ordeal fraught with worries over fittings, caterers, venues and all those last-minute details such as additions to the guest list and changes in the seating plan.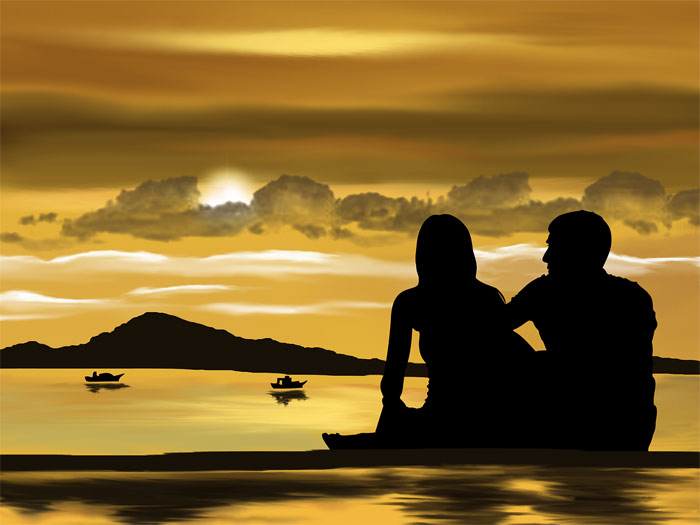 However, the happy day arrives and it's time to drive away blissfully into a new life as husband and wife. If you are looking to book your honeymoon at home in the UK, here are 7 of the most beautiful honeymoon destinations cherished by honeymooners from around the world. Why look abroad when there is so much culture, solitude and beauty right here at home?
Scottish Highlands
What could be more idyllic than waking up in the morning surrounded by fields of heather on a tranquil summer's day, surrounded by the majesty of mountains, the sound of waterfalls and the eerie beauty of misty lochs? Honeymooners who travel to the Scottish Highlands from metropolitan areas like Birmingham find that the Highlands are truly one of the most idyllic places to spend those days alone, separate from the busy world they are all too soon to return to, but this time as man and wife.
The whole purpose of a honeymoon is to spend time together, getting to know one another in a whole new way and that is something you'll be able to enjoy without nonstop interruptions you'd experience in so many places. In fact, the trip is easier than you can imagine. Simply pull up to Valet Parking Birmingham Airport, stay the night in one of the amazing 5-star hotels at the airport and then forget everything except those beautiful days ahead viewing castles, visiting Edinburgh or Glasgow by day, and enjoying each other by night in a picturesque setting – the stuff fairy tales are made of.
Tip: Don't start your honeymoon in a panic. Simply pull up to the airport and let the valet service take care of the rest for you. This is one trip you'll want to remember for all the right reasons, so find out more here about birminghamparking.com. Start your trip right and the rest will fall into place.
Lake District
If it's sheer natural beauty you are after for your honeymoon, you'll want to stay in the Lake District. Having just recently been awarded the prestigious honour of being a UNESCO World Heritage destination, the Lake District sets the perfect backdrop for honeymoon photo ops. With the largest national park in England and spectacular landscapes known to have inspired some of the most renowned poets and writers of all time, it isn't a leap to envision the romance you'll discover on your honeymoon by the world-famous fells.
Devon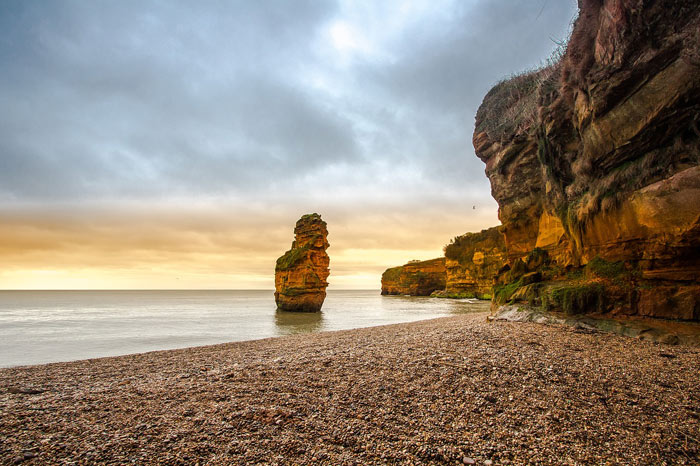 For those who want to romp a bit in the sun on sandy beaches, Devon is the coastal place to honeymoon in the UK. Of course, you'll want to plan your honeymoon in the summer months when the temperatures are warm enough to enjoy the water, but at any time of year, Devon is an amazing place for a young couple to explore.
Picturesque villages line the coast and it is said that Devon has some of the best locally brewed ale anywhere in the world. For foodies on their honeymoon, you'll find that Devon has some of the tastiest dishes sure to delight and with places to stay like the Tree Top Escape situated on the Millbrook Estate, romance will surely bloom. Honeymooners over the years have said that the country pubs and lovely villages along the coastal waters make Devon the perfect honeymoon retreat for those couples seeking that extra bit of privacy.
Isles of Scilly
Since honeymoons are a time of togetherness, most young couples prefer to explore this new level in their relationship rather than seeking a busy nightlife. That's something from the days they've just left behind. Located off the coast of Cornwall, the Isles of Scilly offer 5 different islands to explore.
The entire region is much more relaxed than most of the UK and this is what makes it an especially perfect location to honeymoon. What you will find is that each of these five inhabited islands has its own attraction, its own 'vibe', and this is what makes it so exciting. Take the time to venture out to visit each and every one of the other islands during your honeymoon in the Isles of Scilly.
Cotswolds
While some honeymooners prefer to avoid the Cotswolds during summer because it is a popular holiday destination for families, others like the thought of getting a glimpse of what life will be like a few years down the road when they have a family of their own. Even so, there are still plenty of places to stay where you will be undisturbed, so don't let those holidaymakers scare you away from a honeymoon in foodie paradise.
Northern Ireland
While England has more than its fair share of ancient castles to explore, it is said that there is nothing quite as enchanting as the castles of Northern Ireland. Then there is the breath-taking beauty of the Giant's Causeway which boasts a spectacular view of rock formations you'll not see again in this lifetime.
With an unspoilt panoramic view of the coastline, newly married couples can walk hand-in-hand with nothing to distract them from the beauty of nature and the quiet words of love as they look forward to the years ahead. Flat topped rocks are the allure of the Giant's Causeway and for those who are of an adventurous spirit, it is a perfect setting for honeymoon selfies.
Tip: Remember to bring along a water-resistant camera with a timed exposure and a stand so that you can both be in place by the time the shutter opens.
Isle of Skye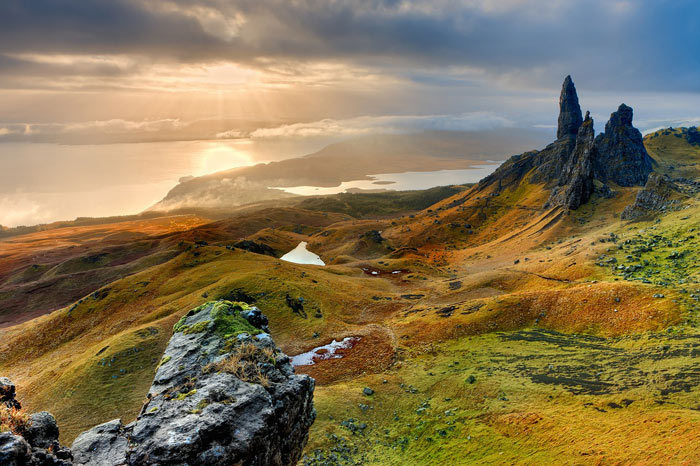 Again, Scotland has much to attract anyone seeking some of the world's most amazing natural beauty. If you plan your honeymoon just right, you can travel to both the Highlands and the Isle of Skye. As the Inner Hebrides' largest isle, Skye is known for its wild coastal waters and spectacular mountain ranges along with castles and quaint villages each with their own special charm.
Those who have spent leisurely honeymoons on the Isle of Skye advise you to visit one of the authentically historic local pubs to enjoy world famous malt whisky of which the region is famous for. Colourfully picturesque, the Isle of Skye is another perfect backdrop for a honeymoon photo op.
Why UK Honeymoons Are Trending
Finally, you might like to know why so many Britons are choosing to spend their honeymoons closer to home. While cost is usually a very big concern, that isn't the only allure of a honeymoon in the UK. Time is also important. Why spend so much of it travelling back and forth to experience an idyllic time alone when there are so many amazing honeymoon destinations right here at home? Also, many young couples find that they enjoy getting married in the very place they will be honeymooning and so keeping the festivities local enables family and friends to visit someplace away from home as well.
What could be more breathtakingly beautiful than getting married by the water with a hilltop castle in the background? Can you even imagine the photo ops this would present? Keep it close to home and you'll have a shorter air trip, a less expensive travel itinerary and a place you can visit year after year as anniversaries roll around yet again.