You haven't done it before. Matter of fact, you're not so eager for sports, you just stumbled upon a not-very-hard way to get movement into your life and stay gracefully slim. The idea is great – all you have to do now is go to the Internet and dig up some good advice. Here goes – before long you get so much it makes your head whirl. Plans, plans, plans – speed sessions, cross trains, hill workouts, walking-cum-jogging plans, 5k, 10k, even grander plans… But the more you see, the more you understand that it is not for you. What are you to do, then?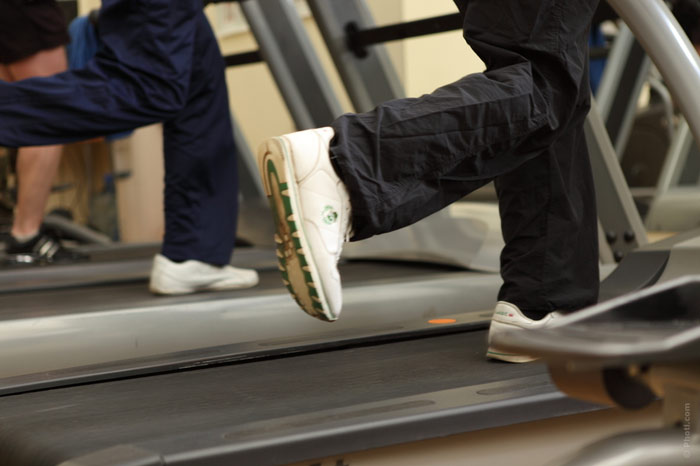 Ideas for a beginning
Everything is so damned professional. What about us simple folks who want to begin without going into wearisome details? So, a simpler approach is in order. You will find one here: not a dead-set calendar of what you have to do, but a bunch of instantly usable hints towards making running fun time which will brighten your day. Because enjoyment is the key to installing this kind of exercising firmly into your life (and thus dropping excess weight and build self-confidence knowing that you are taking care of your health).
Who knows what it may evolve into later? Enthusiasm may take you farther afield with time and create a devout obstacle course racer or even a marathoner out of you – but halt, it's not the point right now. You will have time to give yourself up to imagining later – let's move on to that simple and effective plan to get out and start running.
First and foremost – movement
Count in anything you do, just anything – walking, hiking, swimming in summer, leaf raking in fall, and shoveling snow in winter, skipping elevators for going up and down stairs, gardening, padding – all these work as part of your fitness plan. It's not always about clocking up miles and sweating at your workout. As long as you're active, you move around, your heart beats faster, you win health points.
Good shoes are essential
Running and suitable shoes are two inseparables. Be very careful about choosing your shoes: they ought to be a good fit, provide excellent support, and – last but not least – look great on you! Look around for a trustworthy retailer and ply him with questions. If there is a sport clothes store in the 'hood, stop by it. Shoes there may be fairly expensive, but you can get a good idea of what exactly you need. Again, ask a lot of questions, then walk back home and order the same shoes at an Internet store where they come cheaper.
Walk first, run later
The less running experience you have, the more important it is to begin with walking. Don't fall into the trap of believing there's nothing strenuous about doing a stretch of running! If you let it rip and run off, you may well end up massaging your painful calf muscles for the rest of the day. Better let your muscles, tendons, the whole of your body know what you are going to put them through.
Take walks periodically and make them longer each time; this way you will ease yourself into your new fitness course without undue strain. First, take a walk that will invigorate you without leaving you tired. Then gradually prolong your walks until walking for half an hour or more nearly every day of the week seems quite natural to you. If you feel you are getting quality rest and lessen your daily burden, so much the better. Or you can share a walk with your friend and enjoy a conversation.
Eating well and sleeping soundly
Are you wondering when it will get down to actually running? That's what we are coming to, and it's not a devious way. All these are important contributions ensuring a whooping success of the whole enterprise.
Regular runs will require much energy which can be provided by a healthy nourishing diet. Keep to locally produced food which hasn't undergone too much processing; no brand-new foods that can contain lots of chemicals. Simple kinds of food is your best bet. Before you sit at the dinner-table, decide whether the food before you is conducive to your new active lifestyle.
Of course, you need plenty of rest – so make sure you get a good night's sleep, seven hours at the very least.
Now you're prepared, move on to running
Are you an experienced walker now? Are you eating properly and sleeping well? Now is the time to take up running seriously. The program will be presented stage by stage, so that you can make headway at your own pace. Go by feel – take as much time as you want over each stage. Suit yourself.
Mind that each stage implies a daily rotation, no matter what day you begin.
Stage one
The first day. Walk for about 10 minutes, then take a tentative run. Take it slowly and don't run for long – stop when your sense of comfort begins to wear thin. In any case don't run for longer than a mile maximum, probably half a mile would be just fine. There's no need to go fast. Finally, walk for 10 minutes more.
The second day. Take your accustomed walk for about half an hour.
The third day. Take a break, have a rest, engage in some other activity, take a walk, do whatever you think best.
Repeat the three-day program as many times as you wish trying to achieve a comfortable one-mile run on the first day.
Stage two
The first day. As usual, begin with a 10-minute walk. Then, run for longer than a mile (up to 2 miles, no longer) staying comfortable. Never mind the speed, the time for it hasn't come yet. Once again, walk for 10 minutes after you finished running.
The second day. Take a long walk (30-40 minutes).
The third day. Begin with a 10-minute walk, and go over the same routine as on the first day.
The fourth day. Rest, do some other kind of activity, take a walk, do whatever you like.
Repeat the four-day program as many times as you need for a comfortable two-mile run on the first and third days.
Stage three
The first day. After a 10-minute walk take a run for 2 miles and more. Go slow, stay comfortable. Don't overrun a three-mile limit. Finish with the regular walk.
The second day. This is a walking day, from half an hour to about an hour.
The third day. A 10-minute walk followed by a run of up to 3 miles, no more. Don't speed up, maintain a comfortable feeling. End with a walk.
The fourth day. Walk, do some other physical exercises, take a rest – do whatever you feel like doing.
Repeat the four-day program as many times as necessary for a comfortable three-mile run on the first and third days.
Now you are quite an experienced runner, ready for a 5k run, and, hopefully, enjoying your new athletic life!