The Nike company has long been a leader in the production of first-class sneakers. But the new model has become special – the manufacturers can safely say that one can literally "run through the air" in their sneakers. It will not be an exaggeration. After all, these sneakers have an airbag, which makes them special.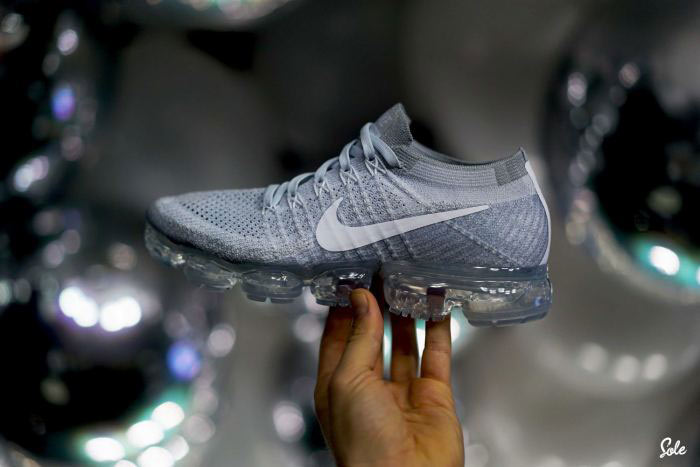 VaporMax sneakers, recently presented by Nike, have more air than any other substance or material. They consist only of an airbag called Air Sole Unit and the Flyknit material, which the top of this unique footwear is made from. These sneakers have two obvious advantages: a unique outlook and increased comfort.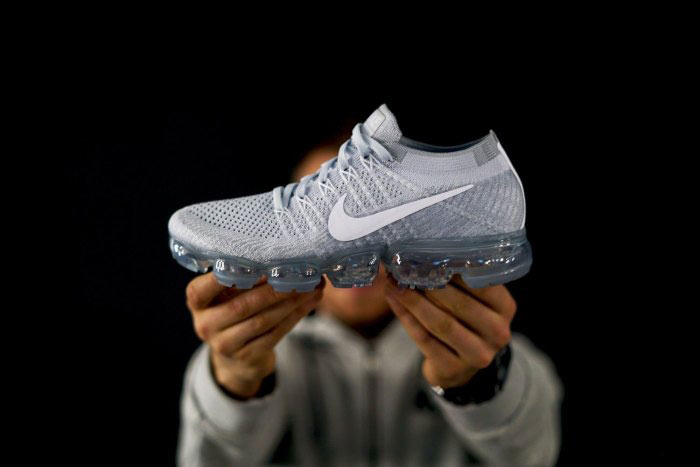 They were purposely created as light, convenient and unique footwear. VaporMax sneakers are a combination of old trends with modern technology. This means that both stylish and comfortable shoes have appeared on the market.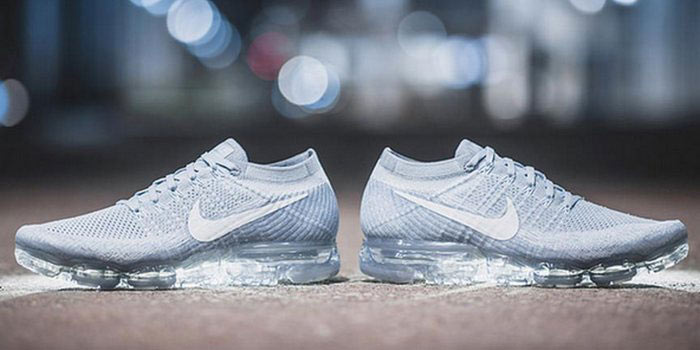 Interestingly enough, VaporMax does not have any traditional sole due to technological and manufacturing improvements – it's actually a set of cells filled with air. This significantly reduces the weight of the footwear – male sneakers weigh only 240 grams each, and female sneakers weigh 200 grams. The necessary rigidity is provided by corrugation elements, which also prevent the foot from sliding.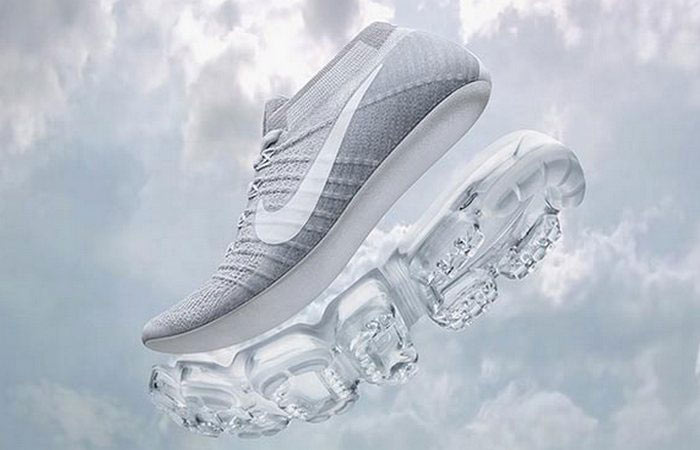 As for the top of this sports shoe, it is made of breathable and elastic material called Flyknit, which is penetrated by Flywire heavy-duty filaments for extra rigidity. Curiously, they are as strong as Kevlar.
At the junction of the top and the sole, the sneaker has a thin plastic film, which prevents dust from penetrating into the joints. In addition, the combination of a flexible sole, a soft rear part, and the "breathing" top make VaporMax truly exceptional and comfortable running shoes. A pair of VaporMax sneakers cost a lot – the price of the "breathing sneakers" will be $269.