Brando has come up with a very chic and attractive gadget in the form of a jewel studded bug. People who are not aware of what an appealing bug is doing on your neck would just be startled to know that it is a USB Flash Drive in disguise.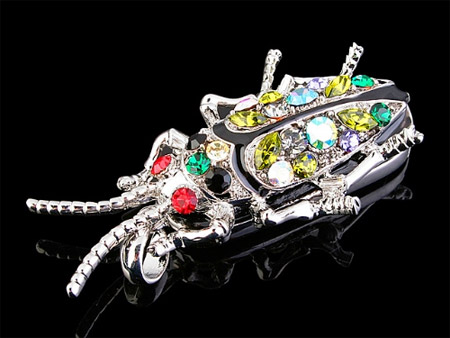 The USB Flash Drive hides below the stylish bug crafted with high quality metal and colorful jewels. This gadget can be used as an attractive piece around your neck, at the same time it will be a lot useful for you to store urgent data.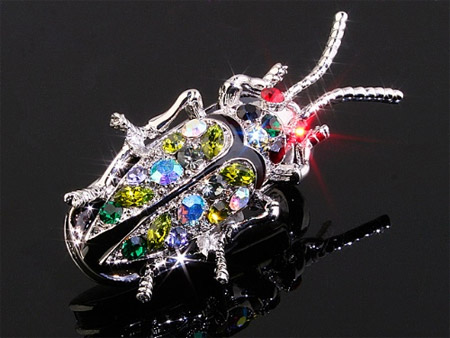 At just the cost of $33, you can sport this jewelry-cum-USB drive making it look hot as a technical gadget and smart as an ornament.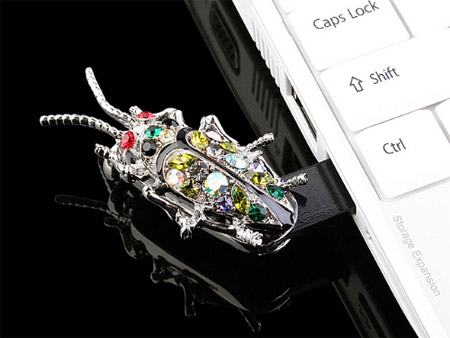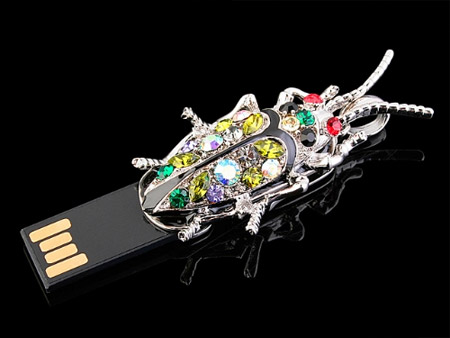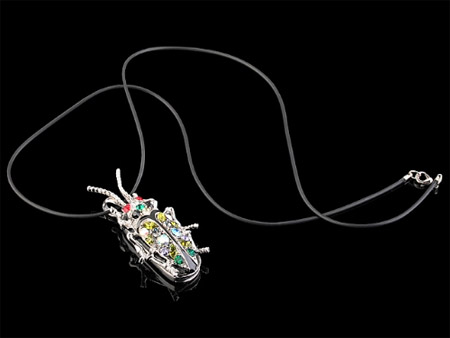 Source of the images: usb.brando.com.hk.