There are good fire alarms, but what if you are far out in the field? Then it's up to your neighbors or to a passerby to hear them wailing and take charge of the problem. Not the best bet, is it? Well, you can always do one better with the Firetext SMS Smoke Alarm. It's a great device for letting you know at once if your house gets too smokey via the messaging service.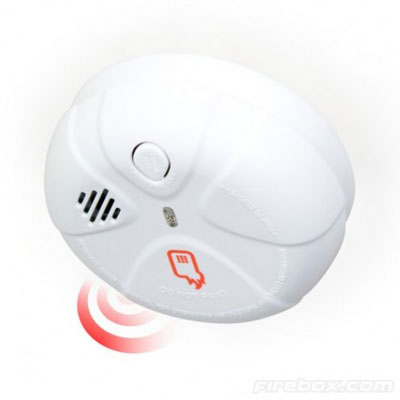 You get a SIM card, set up the messaging service and leave the rest to the clever device. As soon as it feels that the atmosphere inside is charged and things at home are getting out of hand, the device sends off a text message immediately to up to four pre-set different phone numbers. Just pick up the phone and be the first to know what's wrong with plenty of time to react properly.
Source of the image: Technewsup.