Probably the most unique alarm clock this side of paradise has been designed by Steffen Schmelling for Bang & Olufsen. Combining a modern-style exterior with the unmistakable shape of a flute, it is not only a BeoTime alarm clock. The Bang & Olufsen touch lies in the fact that apart from standard functions the Mozart-inspired BeoTime alarm clock can control all the Bang & Olufsen systems that may be in your place.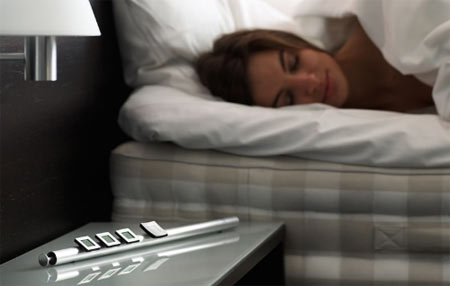 Due to its uncommon shape you can keep it on the table, on the wall, on a stand or just hold it in your hand – there's a tilt sensor and a motion sensor that will provide its comfortable use in any position. A backlit display and button controls make it perfectly user-friendly.
The built-in sleep timer allows you to pre-set the time – within a two-hour interval – when all your Bang & Olufsen multimedia systems and electronic devices will switch onto a standby mode in case you dozed off or just don't want to bother. You will find it extremely convenient when you are too sleepy but have other things on your mind. Furthermore, the flute gives you control over the speakers and the lights, making it a gadget to be kept at hand.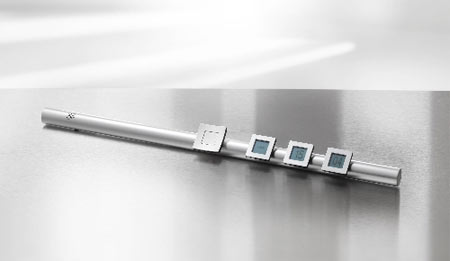 The magic control flute is made from anodized and polished aluminum. Its three AA batteries make it good for about a year.
The retail price is reported to be $375.
Source of the images: ladiesgadgets.com.