If what you prefer is an energizing wake-up call, here is the alarm clock you need. Its cuteness will make you smile every time you look at it and you will love its buoyant "good morning", provided with the help of an iPod docking station and 2.5" speakers.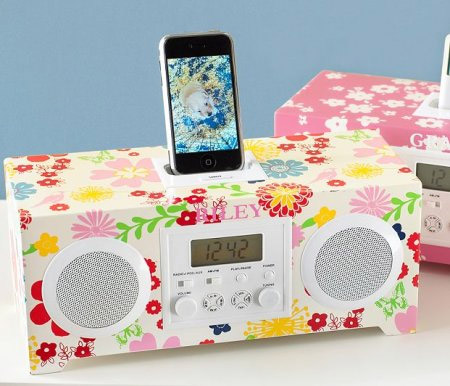 Having placed your iPod in the dock every evening, you will get it ready and charged for the day. And at the time you set for awakening, it will start playing your very special song. Have a refreshing morning with beautiful music and a cool gadget for $130!
It allows you to choose the font and color that will match your room.
Source of the image: askalexia.com.