Having made a happy choice of Heidi Klum to grace their new cell phones with her image, LG Rumor2 and skinit hold out the additional possibility to customize the handset cover design for $9.95. If, after leafing through the large Heidi Klum skin collection, you will still be wanting to go one better embodying your own ideas, you can apply what you have in mind with the help of the special online custom design tool. High-quality 3M Vynil will be the material accepting your brainchild.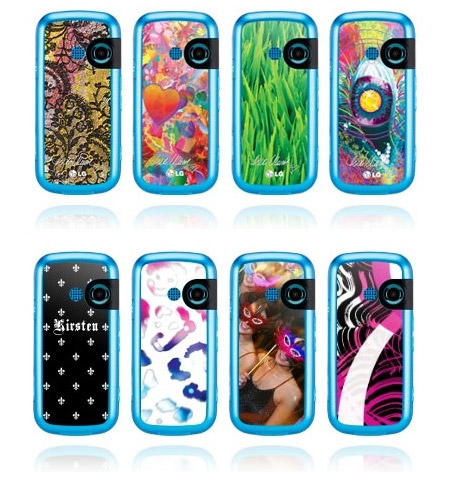 The new LG Rumor2 goes equipped with a built-in MP3 camera, music player, e-mail client, Bluetooth and a sliding keyboard.
Source of the image: ladiesgadgets.com.