Swarovski is no new name in fashion technology. It is one of the greatest brands which have incorporated fashion and technology in the most contemporary manner. Swarovski has come up with this dazzling piece of watch known as D:Light.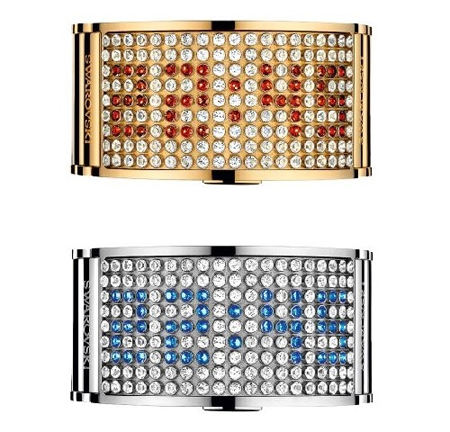 Anyone would not notice it to be anything more than a mere fashion accessory. But one long stare at it would make jaws touch the ground. This magnificent piece is encrusted with 171 Swarovski crystals which give this watch its striking look.
This digital watch functions by pressing a small button on it. The button helps to highlight the current time on your D:light. This sexy watch is available in two tones of gold and steel. You can buy these for retail with costs ranging from $1,700 to $1,500 respectively.
The crystals on your wrist will surely add a stunning effect to you in addition will suit any type of outfit that you would be wearing.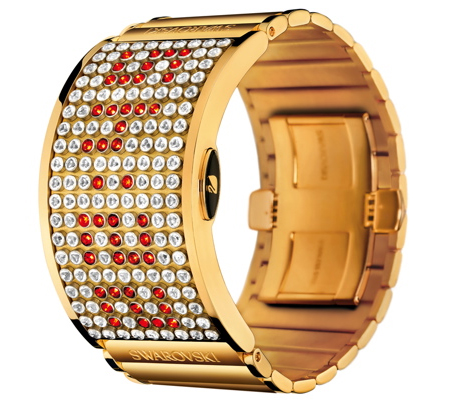 Source of the images: ladiesgadgets.com, worldtempus.com.