The new cell phone from Chinavasion is definitely worth some minutes of your attention and is quite likely to tempt you once you have paid him that. Its full name is the Europa Digital Quadband Dual SIM Unlocked Slide Phone which sounds like something thoroughbred so it is also referred to as Stylephone CVEM-M67.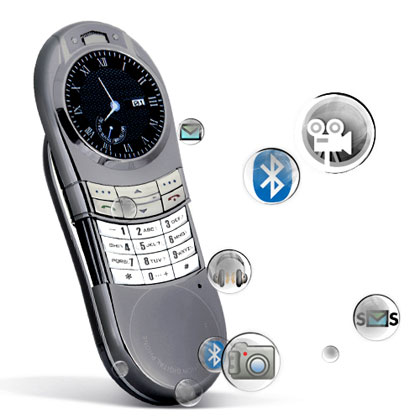 The design resembles that of Motorola Aura, but it doesn't detract from the CVEM-M67's looks. The round display shows menu icons arranged like Roman numbers on a clock, and you can rearrange them in accordance with your convenience, pressing the button on the right to move them clockwise and the one on the left to make them rotate in the opposite direction.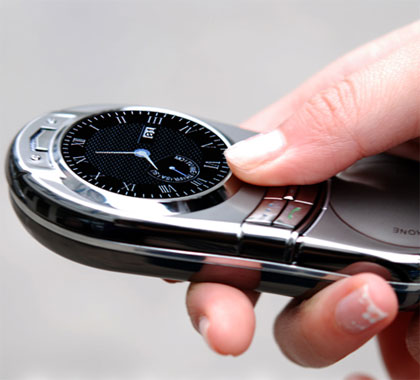 The Stylephone is equipped with Dual SIM Dual Standby feature and quad-band support allowing you to use it in whatever place on the globe you find yourself in having two SIMs running at the same time. There's Internet and Bluetooth connectivity, FM radio, speakerphone, caller video, ringtone, and picture, a multimedia player. The built-in digital camera offers picture resolution up to 1024 x 768 and 176 x 144 for video recording. It is heavily laden with features like continuous shooting, a scene mode, effects, white balance, image brightness and zooming controls, timer, and a night mode that allows you to shoot AVI videos.
Expectedly there is keypad backlight, and vibration feedback.
The long list rounds off with a 1.5-inch LCD display, a 2GB microSD card, and USB connectivity, and a rechargeable 1000mAh battery. When closed the handset becomes an elegant analog clock.
EUR 73.14 is the price the producers think the Stylephone is worthy of.
Source of the images: ladiesgadgets.com.