A mistress of Tiger Woods has been planning to have a baby by him for a number of years hoping to resolve her financial difficulties this way, without his being aware of it. As reported to be full of feminine charms, although older than the renowned golfer. Until she has come into the open and made a statement, her identity won't be revealed by RadarOnline, but they got the rest of the story from several independent reliable sources.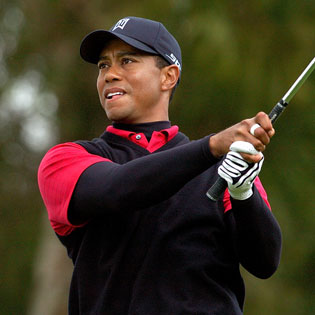 Tiger Woods is known to have a habit of disregarding safe sex practices, and that may have given the woman the idea to get pregnant by him and then apply for a financial settlement. There's a strong confirmation that they have been sleeping together on and off for several years and that she was plagued with money problems.
She hasn't been using birth control for a long time during their relationship and she is known to have been discussing her plans freely, without concealing that her famous lover has no inkling of her intentions.
"She used to try to arrange to see Tiger when she was ovulating," RadarOnline's sources spill. "She thought she'd be set for life financially if she could have Tiger's baby."
However, despite her ruses, she didn't get pregnant.
For the time being, the wily lady opts to stay outside the picture, but she engaged a lawyer to negotiate her claims.
Source of the image: Babble.com.