Is this true that men feel more sexually attracted to leggy women? While many women go out of the way to get that supermodel look, the others with more average proportions are winning men's hearts. A new Herald Sun study claims men are not dreaming about long legged women at all.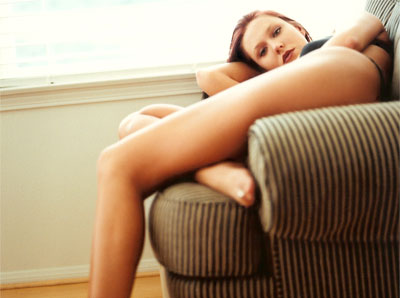 British scientists asked over 1,000 men and women to rate a series of photos of women to find out how the most attractive legs look like. In those photos, female legs were either lengthened or shortened relative to the proportions of the whole body but their overall height remained unchanged. Despite most women polled thought that men were more sexually attracted to leggy women, the researchers of the Westminster University discovered that men preferred women of average height whose legs made up a half of their height.
This study backs up other similar studies conducted earlier this year that showed women with average bodies (dress size 14) were more appealing to men than models. Men polled said tall women were "abnormal" while extremely short women were surprisingly seen as "unhealthy". Men also said that women with short bodies and very long legs were unattractive because they thought that those women could have difficulties carrying a baby. Most men preferred mid-length legs, the legs that made up a half of overall height.
The researchers found that leg-to-body ration was the key factor in determining how attractive women were to men. At the same time, men and women drastically differed in what proportions were sexy and what were not. Clothes that visually changed leg-to-body ratio also influenced how men rated the attractiveness of women.
Source of the image: sxc.hu/profile/plethr.