There is an old story about a successful and very rich man, who was asked about his success secret. He responded proudly that the secret was having a good, supporting wife. When unmarried guys are asked about what a good wife should be like, they are unlikely to start naming different qualities. Some of them will simply say "good", and others may add that she should be like their mother. So what is a perfect girl to get married? Experienced psychologists created the profile of a woman, who would never stay alone. It turned out that the character was not the point. The internal state of the ladies really mattered.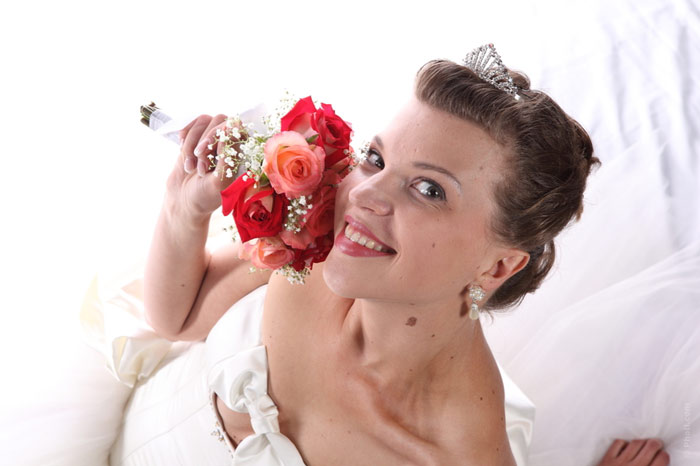 A man needs an ordinary girl
A lady is capable of being unreal and exceptional, magical and amazing, but if she perceives herself as a plain girl internally, her exceptional qualities will only get more noticeable. Wise men have been saying from time immemorial that modesty is what makes a woman beautiful. This is confirmed by the majority of psychotherapists. When a girl feels talented and special, it adds a lot of additional obligations. When a girl feels she is wearing a crown, she thinks that she should be surrounded by the royal court. When a girl keeps evaluating other people in terms of their welfare, intelligence, influence, men feel it and get reserved. There is nothing surprising in the fact that if you try to be simple, people will be drawn to you.
A man chooses a weak girl
The strength of a woman is her weakness. Being close to a weak woman any man becomes stronger. Of course, we are not talking about imitating migraine, although in some cases it can work. A weak woman does not say she is weak, and she manages to stay active. She knows how to look at the man as the one who is initially stronger. But a strong woman always has to prove that she is strong, competing with men, defeating everyone else and explaining what the world should be like. The stronger sex is created to protect the woman. If a woman is able to protect herself, she does not need a man.
Men choose a rational lady
This girl knows where to buy something cheaper, but she appreciates quality. This woman can be trusted the family budget. Rationality is the synonym of intelligence. Any man would be happy to marry a reasonable woman.
Men choose an adorable woman
Women's charm is in her natural unpredictability in making conclusions. Female logic and reasoning is able to bewitch a man. This is due to the fact that she is able to show a way of thinking that is inaccessible to men. Women have a differently arranged brain, and the connections are multipolar there. Sometimes it is for women's logic that men love women. Naturalness thus refers to the best qualities of a wife.