If you feel that a man is trying to steer you round to bed, chances are he has been lying for it, and not just once. His hots for you make him want to lie his way into your bedroom, and, while you are making up your mind whether it is an honest love affair or another conquest on his part, you'd do well to know what lies you may have to face.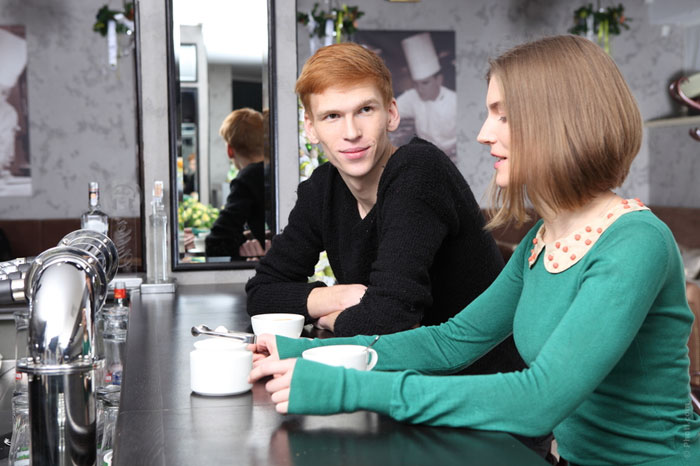 1. Men are all single
Since the risk of putting a girl off by admitting you are in a relationship is great, if a man grows an interest in you, he will say he's single. Don't let them take you in so easily, if you can, check it with his friends and see how the answer will affect your feelings towards him.
2. Men never tell
You may not want it to be bruited about that you had an affair with him, and he will be ready with his assurances that he will keep mum. When he's with you he is willing to promise anything, but once he's away, he is sure to brag to a friend or two, and then it will get out, so never count on him seriously for secrecy.
3. Men will be flattering you up
As you are approaching a kiss, or a romp in bed, he will start showering you with compliments, praising your looks, clothes, body, whatnot. He may go so far as to tell you he loves you. Most of what he will blabber is hardly worth believing.
4. For Men it's just you
Of course he doesn't go for random hookups, and it's not a usual thing for him to take you to bed at the very first date, it's just that you are so special that you bowled him over. Well, what you are hearing is his lines that he uses on every girl, you can bet on it.
5. Men all have huge salaries
An important, well-paid job makes a man more impressive – so why not hint to you that he occupies a top position in a company and draws fat checks? His promotion expectations are good, he is valued and respected. It is a sure draw for some women, but isn't he laying too heavily on his earnings instead of being simply charming and caring?
6. Men want to become fathers
They know that children are an important issue for you, so they are quite ready to harp on them. What woman doesn't imagine herself holding a beloved little one? So, forward come hints that they long for a family and kids, and there's a good chance it can be you who he will shack up with. It's kind of cruel, but it may work and get him a bedmate for a passionate night, so he'll lie.
7. Men just want some warmth
It's a fine sensation to feel a warm body pressed against yours, how nice is to cuddle up a bit. It is so romantic and touching… but it may lead to fondling and to bed like a snowball rolling downhill. Staying close doesn't have to lead to sex, but it's an easy way.
If you really like him, does it matter how many lies he will pile up on the way to your bed? Or maybe it's just a game that nobody minds too much? Have it your way – but be wary against shameless lying!