We all dream of being happy in marriage. But recent marriage statistics is gloomy: more than half of married couples worldwide break up. Check out easy and effective tips physiologists have to offer if you are seeking to build a strong and happy marriage amid bad times.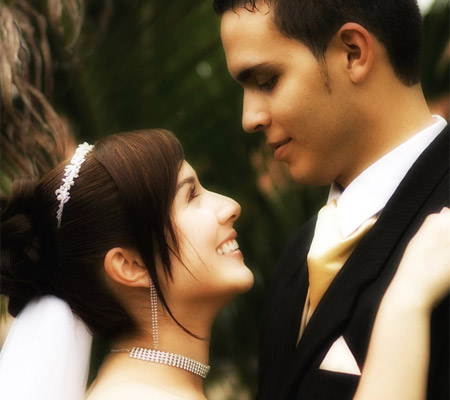 Psychologists say that at this time of financial woes when issues of financial survival and money topped the family agenda, marriages are increasingly becoming unhappy.
Traditionally, women have been seen as nest-keepers. When marriage is struggling, it has been always regarded as a woman's fault. Are modern wives no longer able to be wise, tolerant and understanding?
Career or Family?
Don't try to make yourself believe that your profession, career and social status will be a substitute for family and kids. You have to learn how to align them whatever efforts it might take. And don't neglect your appearance, outfit and other visible and invisible attributes of femininity.
Happy Marriage Takes Lots of Efforts
Strong family does not appear by magic and it's not a godsend. As with anything created by humans, it takes painstaking efforts, focus and skills. And a woman plays crucial role here.
Family Quarrels
If there is something wrong, try to find out what your fault is and then what's your husband's. It's easier to look for somebody else's faults. Whatever mad and bitter you are about your husband's behavior, do not jump into fury. Take a break, calm down and then you can act.
Look for Bright Sides of Your Husband
Keep looking for something positive in your spouse's character and appearance and tell him about your discoveries. Knowing his merits, he is going to strive to be even better. Never miss a chance to tell him you feel good and comfortable in his company. By elevating his self-esteem you bolster his attachment to you. More than that, this kind of confessions stimulates and energizes him. Never forget: in spite of your view of the perfect lover, it is you who determines a lot in your own sexual life.
Win Your Husband's Heart Again and Again
Why to be upset, gloomy and grumbling all the time, even if you have a reason for it? Depressing wife is such a bore. Your spouse has enough worries and problems on his plate, you know. You'd better remember how you tried to conquer him at your first dates or why you preferred him over others and that you are actually a great couple.
Flirting With Other Man
If out of the blue sky you find yourself flirting with another man (you never can tell), back off. Your flirt can cause suffering and strain in the relationship. Do you think this new man is going to be any better? If you got a chance to be closer to him, you would surely find bigger flaws in him than those of your husband. At least, you've come to be able to deal with your husband's disadvantages.
Kids and His Parents
Fill your kids with love and respect for their father. Don't try to compete with your husband, trying to win your kid's love. Be great-hearted. Give respect for his family regardless how they treat you. He will notice your tolerance and kindness, even without saying it aloud.
Decision Making
Do not make serious family-related decisions alone. Discuss them with your spouse, and if your decision is eventually approved, it will leave your husband feeling he participated and his opinion matters to you.
Jealousy
Don't be too jealous, but also don't descend into the other extreme of displaying complete indifference.
Think Critically
These tips do not necessarily mean you have to make a slave of yourself, suppress your dignity and refuse to think critically. Certainly not! Practice them and demand your husband to be doing the same thing but do it wisely and with common sense and, what's more important, with great love.
Source of the image: flickr.com/photos/edalorzo.