The Holiday 2010 makeup collection, Metallic Colorama Collection, from Yves Saint Laurent will be launched next week. This collection offers magnificent combination of pearl and metallic pastel colors, including gold and chocolate.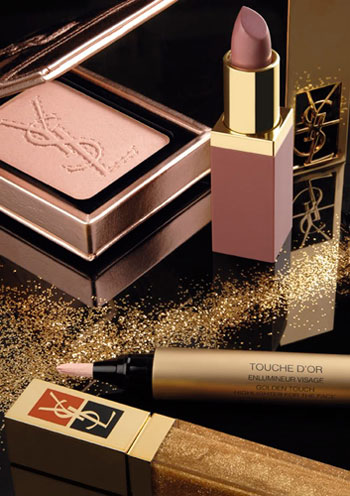 The star-product of this collection is Metallic Colorama Palette, which creates amazingly light and sparkling shades on skin.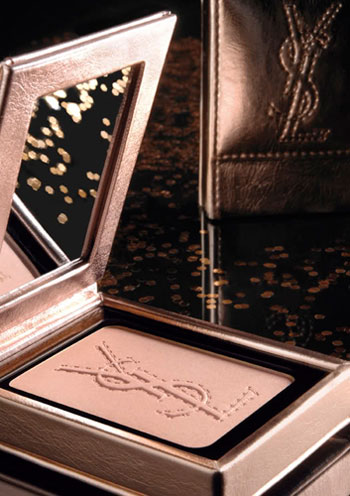 Lipstick Rouge Pure Shine is available in two metallic shades:
• No. 34 Or Metallique
• No. 34 Rose Metallique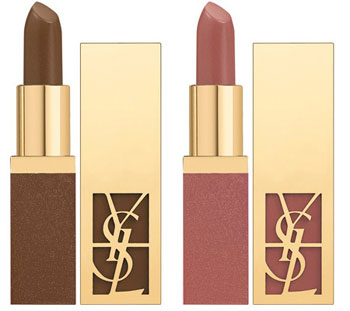 Lipgloss Golden Gloss comes in three golden shades:
• Golden Champagne
• Golden Chocolate
• Golden Carat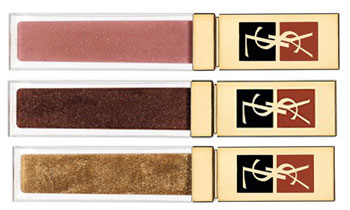 Mascara Volume Effect Faux, shade No.9 Crimson (dark-red).

The eyeshadows duo offers two sparkling colors: silver-gray and golden-plum.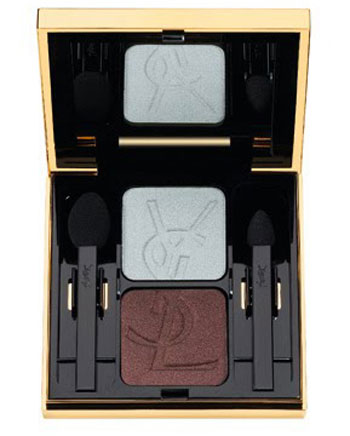 Golden Touch Highlighter for the Face.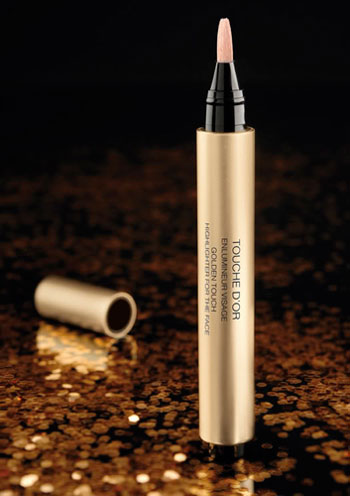 The nail polish is released in three colors: golden shades of champagne and milk chocolate and silver-steel color.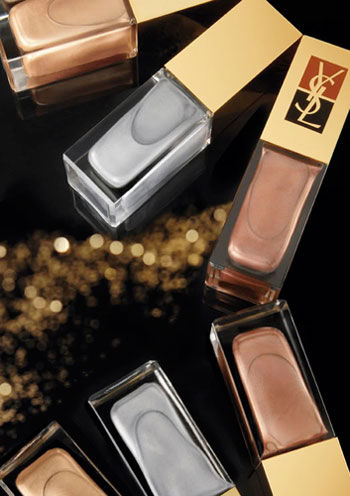 Yves Saint Laurent is presenting a very unique holiday image: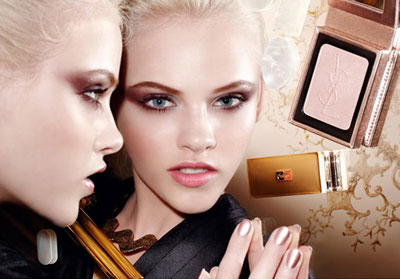 Source of the image: Chicprofile.