The fall has just arrived, but we are already having a sneak peek of a new winter makeup collection by Yves Saint Laurent. The collection is called End of Year Event and will be available in October. We will be treated to red and purple as prevailing colors, the same luxurious textures and jewelry-like packaging.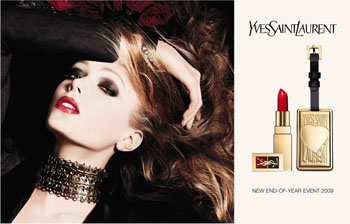 Winter collection is, of course, a palette of Christmas and New Year holidays. And after black and a bit heavy colors from fall makeup collections (almost every big brand offered black color in its fall makeup line), we are having bright and rich colors, very light and positive.
The collection is centered around two palettes in golden and silver compacts. Golden compact contains two lip glosses and the silver one has eyeshadows in two colors.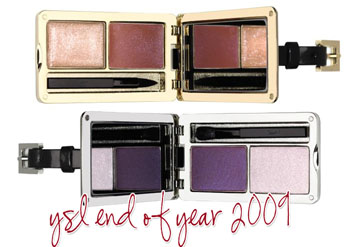 Lip glosses are in red and purple, the main colors of the collection.


Lipstick comes in four rich colors, two Brilliant glosses and Golden Gloss in two colors (red and purple as you might have guessed).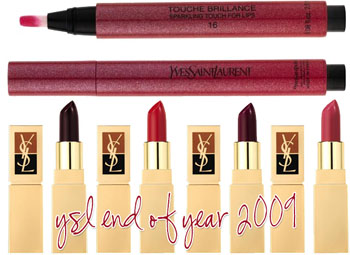 Nail polishes in red and purple finish the collection. And peach face powder adds freshness and shine to the whole makeup.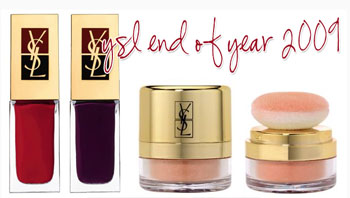 Source of the image: mischobeauty.com.