Blonde never goes out of fashion, but it experiences a new surge in popularity – always updated – each season. On the eve of the fall, celebrities start dying their hair blonde or refreshing their signature shade (such as Rita Ora and Ashley Olsen). Should we learn from them? If yes, how? And how to care for freshly dyed hair?
Back at the end of the summer, we have noticed a growing trend among celebrities – to dye their hair blonde. Most of them have chosen a cold but bright shade with a mirror shine. Some of the stars have tried on a wig, but it does not change the fact – blonde is on the peak of popularity. What determines the celebrities' choice? How to achieve a similar shade and what other variations of blonde have a right to exist today?
Perfect blond is always at the peak of popularity, and today we are advised to pay attention to its various shades. These are colors with a multi-reflective effect – under different angles of illumination, they change from cold to warm and vice versa. Stylists get such results mixing warm and cool colors, and always choose the one that will dominate.
In the fall-winter 2016/2017, cold Nordic blonde is at the peak of popularity. It can be achieved with special techniques to get the effect of 3D-dyeing. It can even be called hair coloring: cold ashy shades are combined with warm, salmon and honey, for example, like Karlie Kloss.
It is this cold blonde that we saw in the fall-winter Balmain show, and it looked even more aggressive than some darker shades. No wonder the Kardashian-Jenner sisters rushed to test it out on themselves: Kendall appeared at the show with this hair color; Kim, Chloe and Kylie chose to wear it in real life (some as a wig, and some, like Chloe, dyed her hair). Only Courtney resisted, but you never know – what if she decides to experiment?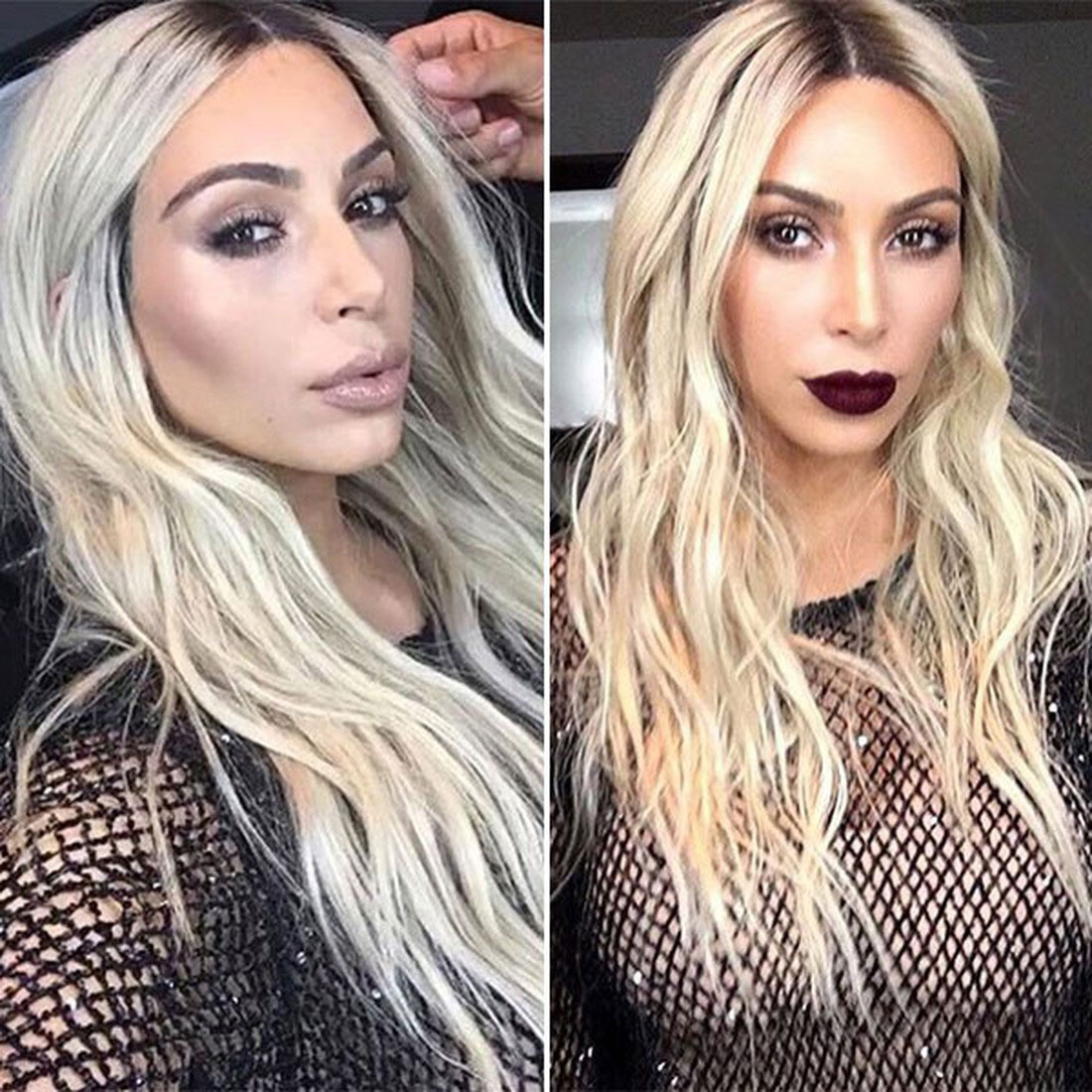 In general, trends in hair dying are subjected to the general laws of annual trend formation. The Pantone Color Institute named the main colors of 2016 – "Rose Quartz" and "Serenity ", and this, in turn, should be reflected in hair dying. The choice between warm and cold shades should be based on each woman's general style and color type. But one thing is certain – the color should be complex and multifaceted.
So, experts name the following types of fashionable blonde:
Ombre with very light ends;
the burnt hair effect;
Nordic blond;
pearl blonde shade ranging from pearl to pearl-ash;
brown shades with a silvery sheen;
"strawberry" or "salmon" blonde;
"icy" shades from intense lilac to platinum;
matte effect blonde.
The last one – matte blond – is particularly interesting. Today, matte shades of blonde, borrowed from nature – dry sea sand, straw, light bark – are in trend. These shades should not be yellow; a flat color is not welcome either: distribute the hair dye with a comb, creating the burnt hair effect. And the celebrities, whom we all follow, often go from rich dark shades to extremely light ones too abruptly, so it can be difficult to avoid the unnecessary yellow subtone.
The main principle is combining unnatural shades (such as lilac, pink, etc.) with natural – only at the expense of this, we can achieve the desired play of light on the hair.
Dyeing your hair pink or white without fancy transitions is not interesting to anyone anymore. Today it is fashionable to have a complicated hair color, which looks different in different lighting conditions.
By the way, copper blonde should not be disregarded either – it is as relevant as its cold variations. All the experts say that it is necessary to select an individual color palette for each client and look for the nuances of color that will match her appearance.
Blond Hair Care Tips
However, hair care tips for all blondes are the same:
choose sulfate-free shampoos;
chamomile extract in the shampoo and/or conditioner will help to maintain color brightness;
look for shampoos with a purple pigment – they do not give any unexpected hair color, but simply help avoid the yellow tint overtime (for example, Total Results Hello Blondie, Matrix);
use protective veil sprays and indelible creams – they neutralize the harmful effects of the urban environment on the hair.