We are convinced that this toaster must be in every kitchen. Yes, it is not a groundless statement. Using a smartphone, you cannot only turn on and off the smart Toasteroid, but also print appetizing messages, Emoji and other images on the bread, for example, current outdoor temperature.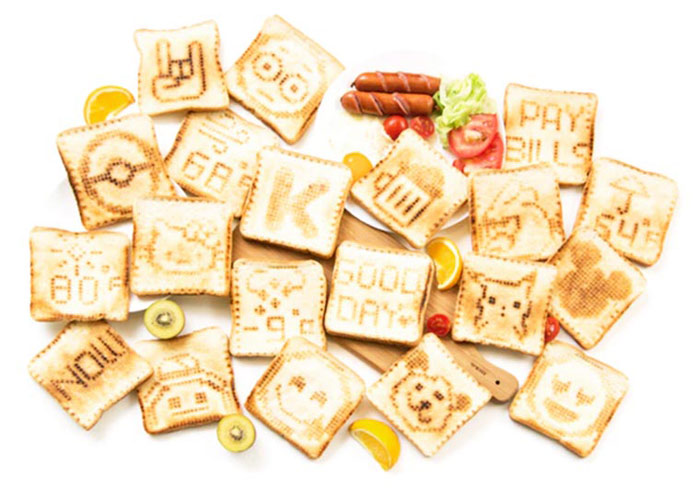 The toaster is managed with the help of the iOS/Android software through wireless Bluetooth 4.0. The developer proposes a list of stencils for "hot" print, but the user can draw a picture or write a text himself or herself.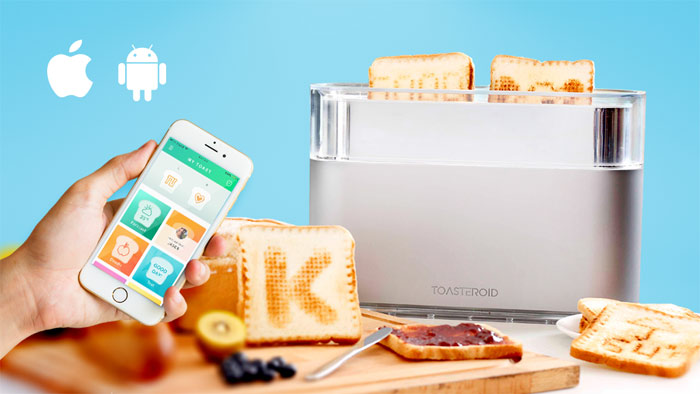 There is a mini-version of the toaster for $59 on Kickstarter (for two toasts, but you can roast the image only on one), and a full version of Toasteroid for $85 (you can try your creativity on both slices).
Anyway, it makes a great gift idea for families with kids or for especially creative people who never stops creating and does this even on toasts!