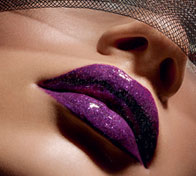 Shining rouges, festive fireworks of nail polishes, dazzling eye shadows and lipsticks. Can you imagine New Year party makeup without sparkling textures? Check out sparkling makeup tips and get into the party spotlight. Sparkling cosmetics became a tradition for New Year makeup. Do you want to outshine everyone at the biggest party of the year? Then choose on where you want to have your glitter makeup.
Shiny Lips
Loose sparkles will make your lips look brighter and fuller. Apply lipstick using tips of your fingers, touch with sparkles and fix the effect with translucent lip gloss. Use silky foundation cream.
Dazzling Eye Shadows
Eye shadows with creamy texture are best for creating rich-colored eye makeup. You can highlight it by applying loose sparkles over eye shadows or your eye shadow base. Remove residual stuff and get to applying correctors. Choose neutral colors for your lip and nails makeup.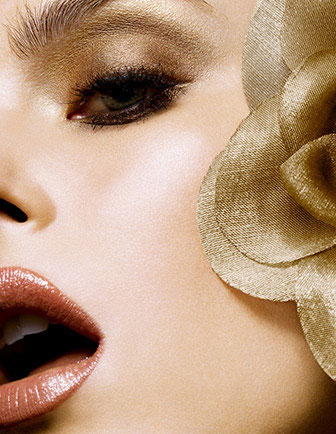 Sparkling Nails
You can add some sparkles to your nail polish fixer and apply it over your nail polish. Then accentuate your cheekbones with a light glitter or do a sparkling eye makeup.
Holiday Makeup Colors
The perfect holiday makeup colors: light matte eye shadows, temptingly sparkling lips and golden shine on the skin. You can create that shine with the help of beige sparkles mixed with your foundation cream. You can also apply golden powder on protruding parts of your face, shoulders and decollete area. Looks very sexy!