Liv Tyler has been working with the Givenchy Fashion House for quite a while now. While previously she has been mainly representing the brand's fragrances, this time she will be the face of the Givenchy mascara.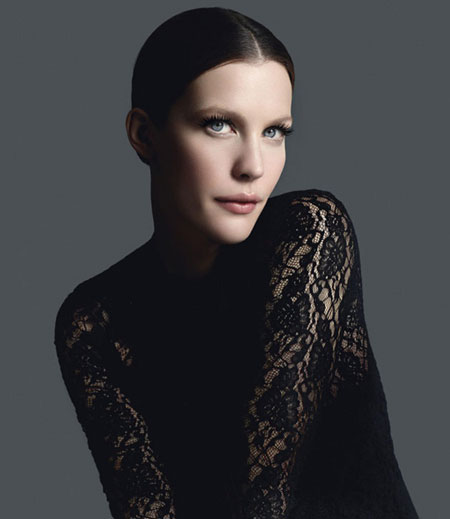 It seems that the idea of using black lace to promote mascara is well-accepted by consumers. At least, many brands are exploiting this image when advertising their mascaras. For example, both Dior and Maybelline feature the lacy theme in their mascara ad campaigns.
Liv Tyler also supports this idea. In the ad for Givenchy mascara she wears a luxurious, tight, black lace dress. Not surprisingly, eyelashes are the focus of the attention, which are supposed to cast lacy shadows on the face. Perfect skin and nude makeup on lips and cheeks make ideal background for the actress' luxurious eyelashes.
This campaign is different from the autumn makeup collection campaign from Givenchy (season Fall-Winter 2011) featuring Jacquelyn Jablonski as the leading model, which makes significantly more emphasis on the makeup rather than the model.
Source of the image: Beautyhigh.