We continue to introduce the holiday makeup collections 2012 to you. A limited collection by Guerlain is presented in the form of an Asian tale. Bright vivid colors and the predominance of gold and burgundy. An iridescent powder for face and body and a palette for lips and eyes.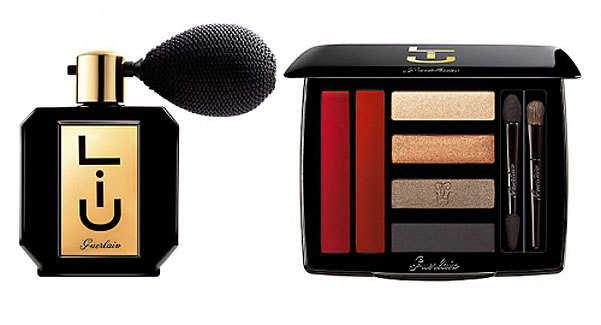 Meteorites Perles du Dragon, Meteorites Wulong compact powder, and four-color eyeshadows ECRIN 4 COULEURS.
SHINEAUTOMATIQUE lipsticks in the shades of 700 Altoum (gold) and 760 Lou-Ling (plum) and nail polishes with the same names, coinciding in shades with the lipsticks, will help you look brilliant at the holiday evening party.