Givenchy announces the first new items for spring – 17 new shades of lipstick and 7 nail polishes. They will appear on sale starting from February next year.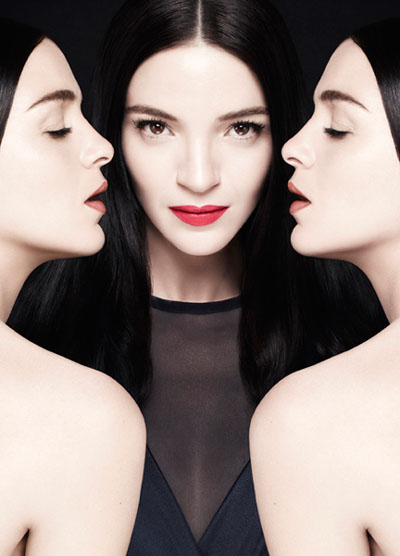 GIVENCHY LE ROUGE Lipstick. The spring collection will contain 17 new shades (ranging from pink and nude to bright red). This is a brand new lipstick. Pay attention to its design (a steel frame with black leather).
The new soft formula is spiced with floral berry fragrance. Mariacarla Boscono is the face of the new lipstick.
GIVENCHY LE VERNIS nail polish promises to combine soft luster and durability. It is produced in seven colors (ranging from pink-red to brown). It also has a new bottle design, and its lid has an insert for leather.