Water drops are a cliche to demonstrate the benefits of high-speed photography. Any search engine on the Internet will provide you with a dizzying number of pictures of drops, splashes and water explosions. But even familiar images can be extraordinary.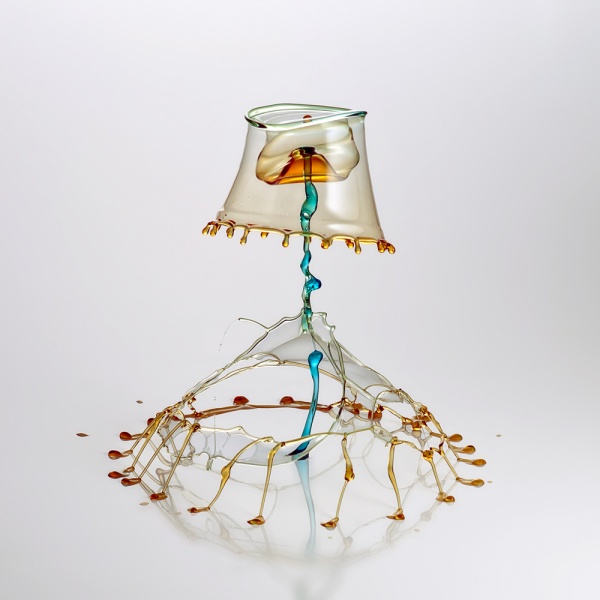 Markus Reugels, German amateur photographer, has perfected the favorite theme of water in his works. What started as a plain shot for the family album turned into an inspiring hobby, after reading the instructions from the Internet and spending a few hours of probes and errors. Various effects and shapes are achieved by changing the time between the formation of drops. In order to make the shapes smoother, he also uses guar gum, which is added to water. A photocamera, a macro lens, a flash and a microcontroller of time – that's all photography equipment.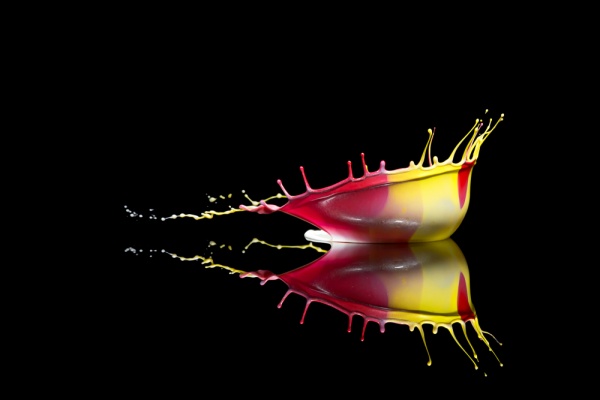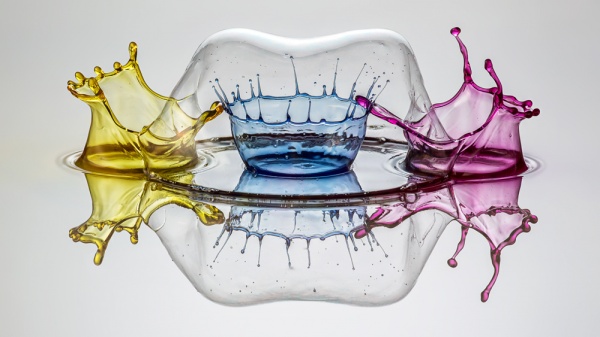 Photographer Heinz Maier is also crazy about liquid sculptures. He took up photography just two years ago, and then he immediately became interested in macro photography of water and insects. The quality of his works, presented on Flickr and on his personal website, has been immediately appreciated by professionals and lovers of beauty. Colorful splashes and drops of water in the fall and splash create intricate sculptures that Heinz Mayer manages to capture in his photos.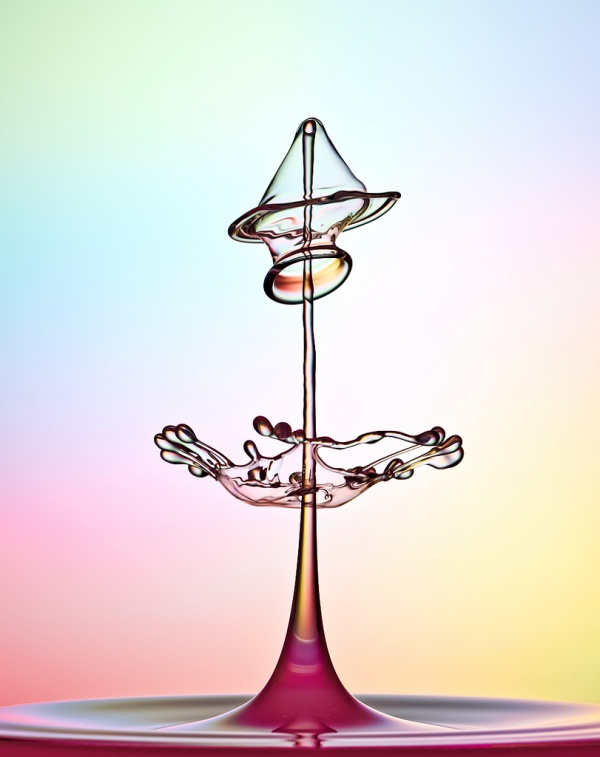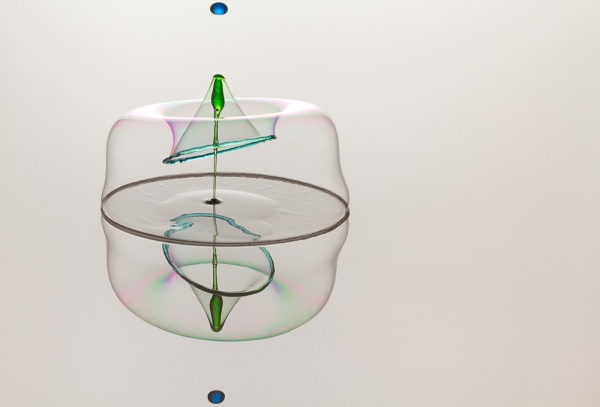 According to Heinz, photography is just a hobby and the best way to relax for him.