The season of spring-summer 2015 is marked by minimalism and naturalness, so fashionable women will have to forget about the riot of colors. Makeup artist Peter Phillips from the Dior fashion house suggests putting aside the beauty bag. According to the stylist, sticker arrows – false rather than painted ones – are enough to emphasize the eyes.
Phillips has presented his idea to the public at the Paris Fashion Week. The faces of the girls who demonstrated the new Dior collection startled the guests with their "inner glow". This effect was achieved due to light silk stickers – the only decorative element used by the makeup artist.
To fix the stickers, you may use the same adhesive as for false eyelashes. According to the models, it was hard for them to get used to the unusual "cosmetics" for the first few minutes, but then the discomfort disappeared. And if you pull the sticker by reflex, its tip can be stuck again with glue, and your makeup will be like new.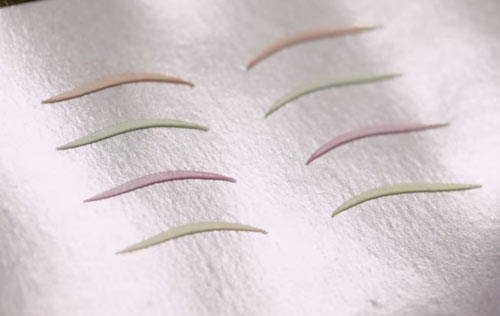 It is not the first time this false cosmetics appears in Dior's decorative line. A few years ago, the French brand offered this kind of express makeup to fashionable women. The collection is called Dior Velvet Eyes, but those arrow stickers were much more vivid and wide.