You may have repeatedly seen the stickers which help to make eye makeup in the style of smoky eyes. But now there have been produced the stickers that can make the eyeliner truly ideal and creative. Dior was among the first to offer this novelty.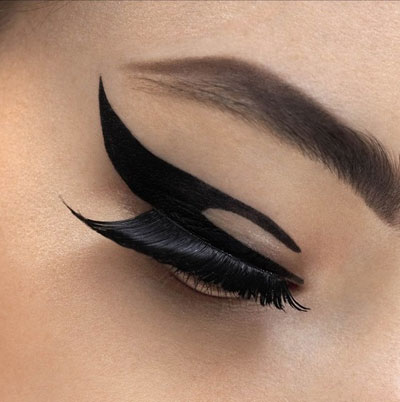 In the season of Fall-2011 a special focus will be on the eyes. The Nude effect remains for the summer. And in the coming season, dramatic and even a little theatrical eye makeup will be fashionable.
In order to achieve artistic eye lining you will need certain skills, or a set of stickers, such as the one recently produced by Dior. It was created by the makeup artists of the brand. As a result of its application, you will have a smooth and rich in color eyeliner which can be adorned with Swarovski crystals if you wish.
A set of Dior stickers includes:
4 pairs of stickers: 2 pure black, one sticker with gray crystals, one sticker with white crystals, and glue.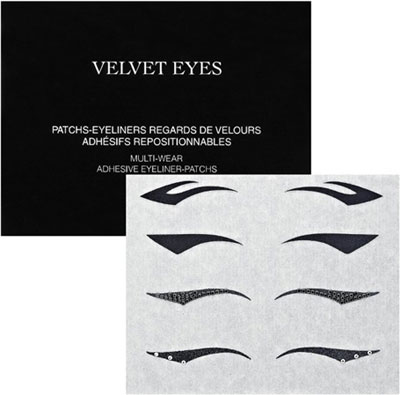 How to apply shadow stickers:
They are for dry skin without makeup.
One should carefully unfasten the eye liner sticker from a silicone base.
Apply the sticker on the lash line. You can use a little glue to apply the sticker.
To remove the sticker one should just carefully remove it from the skin holding the sticker by the edge.
After use, place the sticker back on the silicone base. Thus it will not lose its properties, and it can be used again later.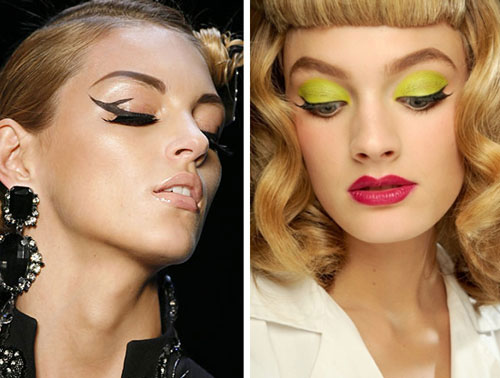 In general, the use of stickers in makeup is likely to become a usual thing soon. Shadow stickers will probably no longer surprise anyone, as well as stickers for lips makeup. The technologies are different: imitating decals and temporary tattoo. But the idea is clear – to make various styles of makeup the most affordable ones.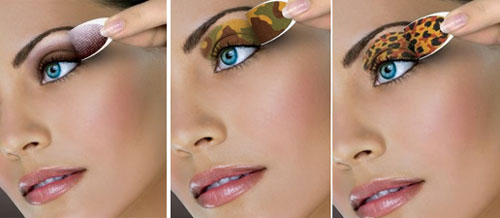 Source of the image: Mycharm.