There was a time when Scarlett Johansson and Kieran Culkin went to the same high school in Manhattan, the Professional Children's School, though the older guy was two years ahead of the actress (Johansson is 26 and Culkin is 28). Were they simply glad to get together again this month or are they cherishing feelings towards each other?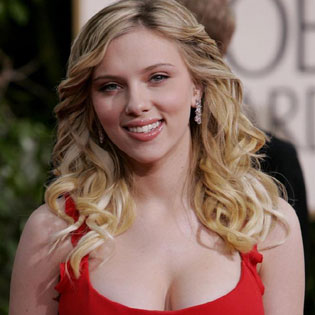 Anyway, the time they spent together in Paris seemed to be highly conducive to romance. While Johansson was over in the City of Love to supposedly film a video she rounded off her day with a midnight promenade about the Champs-Élysées with the Scott Pilgrim vs. the World actor. The following day they were back together again – as evidenced by photos – when they boarded a plane on the way to the US.
But that was not just a fellow-travelers episode – according to The Daily, prior to the departure the two Hollywood celebs enjoyed themselves at Crazy Horse, an erotic burlesque venue, where Scarlett even got caught in the photos in the company of two dancers!
It will soon be a year that Johansson parted ways with her husband Ryan Reynolds and a couple of months after her relationship with Sean Penn came to an end, so the actress is open to proposals!
Source of the image: Guxed.