Emma Watson really makes you fall for her in the new spring advertising campaign of the Lancome cosmetics line called In Love. Emma embodies the image of a young mischievous girl, who is movingly embarrassed because of her first affection.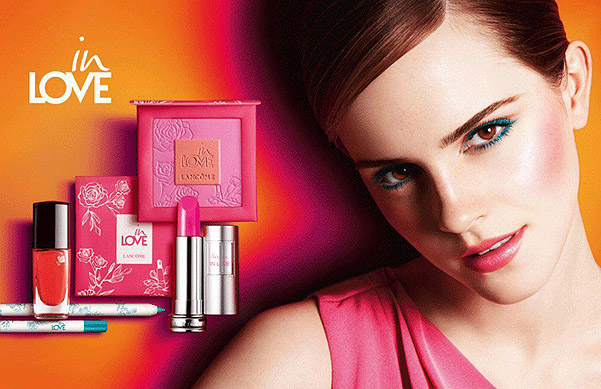 The new moisturizing lipstick Baume In Love with the shea butter extract, the peach nail polish and bright eye shadows: that's all one needs to look as if you have just returned from vacation after a long winter.
Love, freshness and spring, emanating from the first photo published in the Internet not so long ago, excite our imagination: gentle pastel colors of the blush and bright neon shades of the eyeliner create a perfect light image that is ideal for spring and that we all are looking forward to.
Emma, who had been the face of the previous Lancome Rouge in Love collection, easily coped with the new and less fatal image of the upcoming spring.