Do you like avant-garde painting? Can you apply a similar design on your nails? You will need just three shades of nail polish.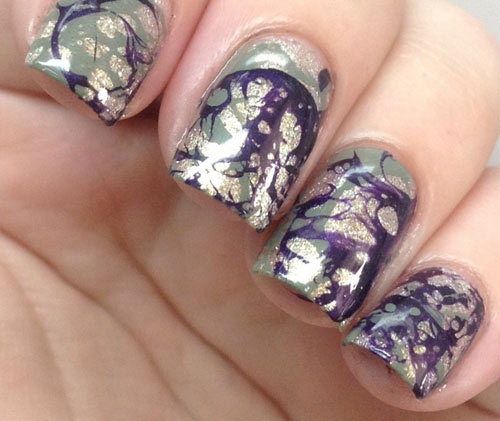 The main shade is the so-called "marble".
But if in the classic version, "marble" is made ​​from multiple colors, in today's nail design we will place "marble" layers on top of each other, thus achieving the effect of avant-garde painting.
For this nail art you need:
three shades of nail polish;
water and a water container (a bowl);
hair spray;
protective transparent nail polish;
cotton swabs and nail polish remover to clean the skin around the nails.
Step 1. First apply the base nail coating that will protect your nails. Then apply a layer of nail polish, which will serve as the background; in our case it is gold.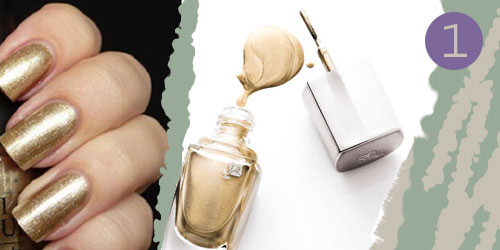 Step 2. Fill a small container with water (it can be a plastic cup or a small bowl). Add 3-4 drops of khaki nail polish onto the water surface.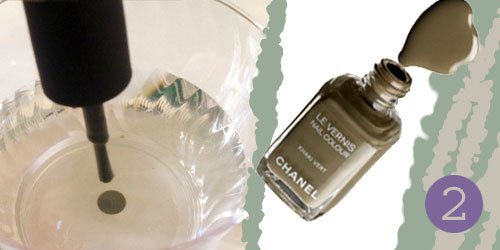 Step 3. Then use hair spray on the water surface (1 or 2 times). You must act quickly, and then you will have such stains on the water: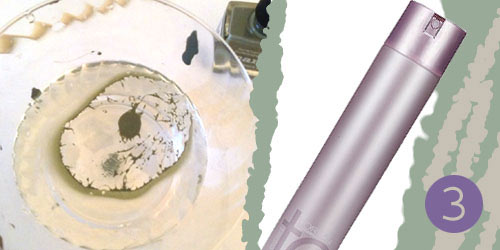 Step 4. Dip the nail in the water so that the stains moved from the water surface to the nail plate. Dry the nail. Remove the nail polish from the skin around the nail with a clean toothpick or a cotton swab dipped in nail polish remover.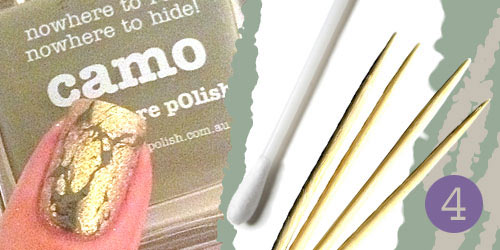 Step 5. Take a deep purple nail polish and repeat steps 2, 3 and 4 with it.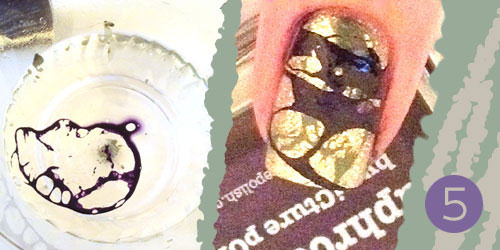 Step 6. Clean the skin around the nails. Apply a layer of transparent nail protective coating.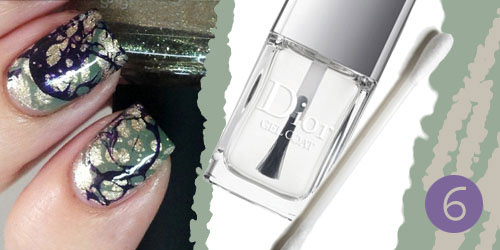 You now have a gorgeous nail art with the help of avant-garde painting techniques.
Image source: Mycharm.