Do not forget to update your spring palette of nail polishes. This spring, you can bring to life brand new ideas. Use them during your next visit to the store or nail salon.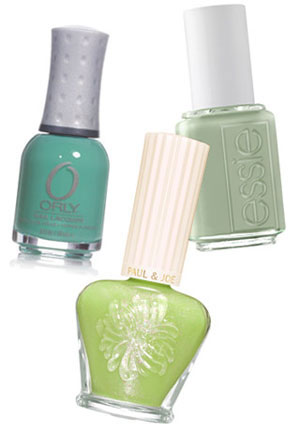 Green Nails
An obligatory condition to follow in this color group is a medium and light tone of the new nail polish. And the shades range from the khaki and olive up to the mint and jade. Matte shades are the season's special chic. And if one chooses gloss, it should be something with a pearl or golden glow.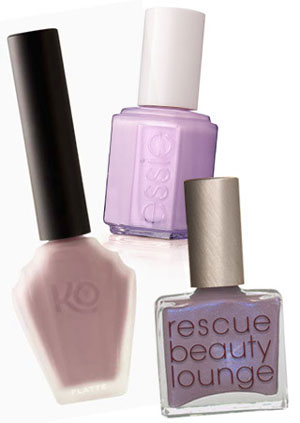 Lilac Colors
This season presents not only pastel shades for brides, but also more artistic metallic textures.
Pink Nail Enamel Shades
Pink nail polish returns onto the catwalk and is back in the streets. Alongside the classical infantile pink, one can buy more vibrant shades of the bubble gum, of the sparkling rose, and of faded pink colors.
Nude Nail Colors
Nude shades are popular in clothing, accessories, and manicure. Here we are looking for sandy colors, shades of tanned skin, milky-beige, and the classical body color.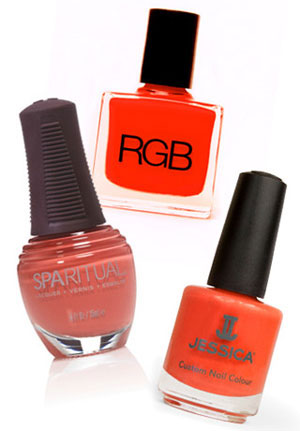 Red Coral Nails
Having stormed into the previous summer season, this shade cannot be so quick to leave, and we still have not completely enjoyed it. Bright and super-glossy coating is highly popular now, as it perfectly "works" on tanned skin. There can be different variations – from tomato-red, and orange-red to a classical coral. Coral is this spring's new red color!
Gray Manicure Is Still Hot
"Gray" manicure remains trendy, and it is great. Steel shades are still fashionable and often complemented with metallic effects and matte blue-gray.
Source of the image: Style.