Beautiful eyebrows make the face younger and more expressive. Broad and bushy eyebrows are relevant today, so many girls who used to follow the fashion trends of the previous years faced the problem of how to make their eyebrows beautiful.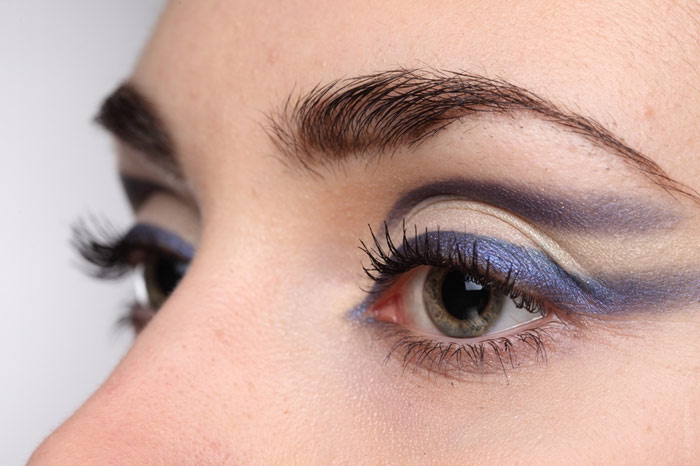 Before painting eyebrows, you need to trim their shape a little. Remove too thick eyebrows and give them a beautiful curve and an elegant contour. Too long eyebrows should be slightly shortened; short eyebrows should be finished with a pencil. The place where the tip of the eyebrows should end must be emphasized with the help of a pencil.
Choose a pencil to dye the eyebrows; its colour should suit the hair and be a couple of shades lighter. Apply it in a few strokes with no pressure in the direction of hair growth, and then blend with a brush. Adjust the shape of the thin eyebrows with a pencil and then cover the eyebrows with a toned gel.
Special coloring with a powder will give your eyebrows a beautiful color and shape. It not only dyes the eyebrows evenly, but also fills in the gaps between the hairs. This colouring is suitable for the women with thinning eyebrows. The powder is applied in the direction of hair growth using a small rigid brush. Apply the powder on the eyebrows with light strokes, paying particular attention to the areas of thinning, and then remove the excess powder with a clean brush.
Never cut your eyebrows with scissors. Once you do this, you will have to cut them for the rest of your life.