For those who regard food as something like the ultimate joy and comfort, there's a tempting possibility to surround themselves with all kinds of food-themed home objects lying all over your house from the hall to the bedroom.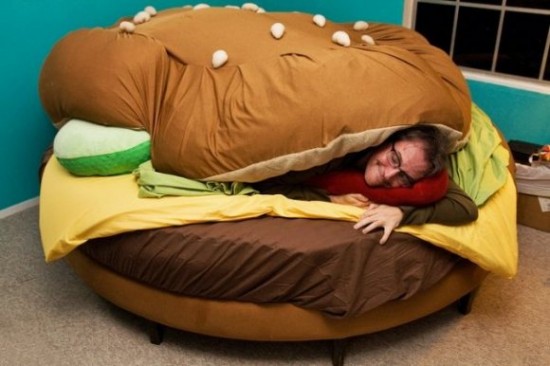 If you are happy to sleep in a bedroom and kitchen rolled in one, there's the Hamburger Bed that will probably make your sleep warmer and sweeter than a common-type bed can! As you slide in between the cheese and the lettuce, you are sure to dream only of pleasant things. $25,000 may be a little bit expensive, but Mac fans will certainly consider it worth their while, eh?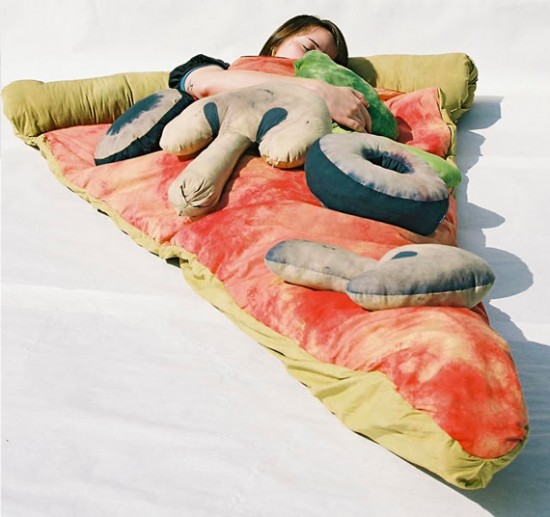 You are attracted by the idea but not ready to fork up thousands of dollars? You can get the Slice of Pizza sleeping bag for just $200. Let the pizza slice eat you and make yourself comfy with 5 pillows, nicely rendered 2 mushrooms, 2 olives and a broccoli. You won't have trouble getting out of the bed in the morning, because you'll be wanting to grab a piece of real pizza!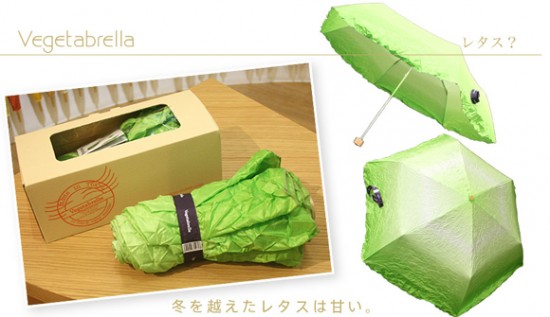 Ancient people must have used large leaves to cover their heads from the rain, and you can try their method by buying the Vegetabrella (sold online for $60). It will provide a nice green splash of color to brighten up a gray rainy day, and when you close it, you will be carrying around a dead spit replica of a romaine lettuce head.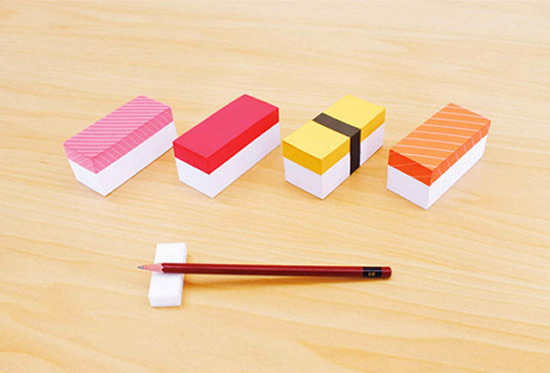 Japanese artist Kenjiro Sano believes you can decorate your office or home desk with some delectable sushi, and came up with the Sushi Memo Pads. Having sushi memo stationery will set you back $20 for a four-pack. There are Bakery Color memo pads if you are more occidental in your tastes.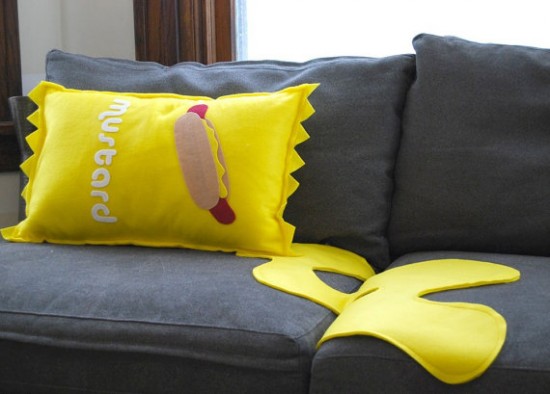 To make your everyday life more pungent, use the Mustard Pillow for this pick-you-up color in your parlor. Again, if you go for other kinds of seasoning, $8 will purchase you a Soy Sauce and Ketchup pillows with Spill – all made from fully recycled plastic bottles.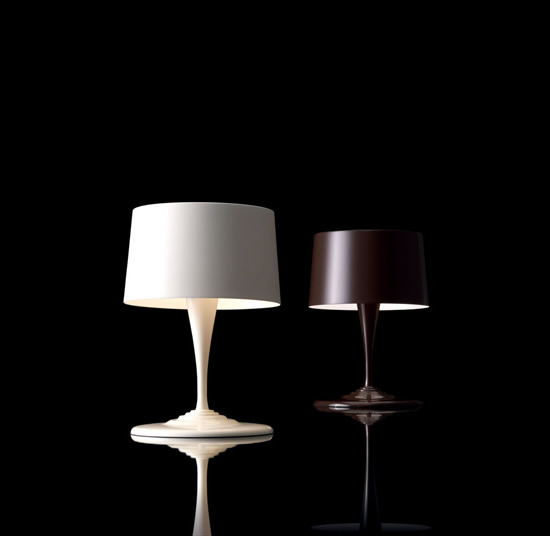 Chocolate lovers are not forgotten either; you may not have thought about chocolate lighting up your life, but Italia's Nemo division of Cassina has the Chocolite Lamp for you! To be purchased online for $375, it will look as if melted chocolate was trickling from under the lampshade making a chocolate pool base. As always, you can have your Chocolite white or black.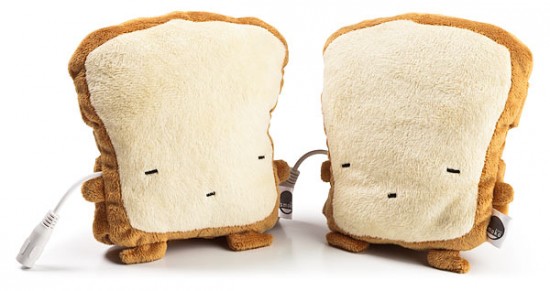 As winter is coming on, the USB Toast Hand Warmer may be an essential part of your daily toils. You connect this cute device to your laptop and get your hands warm. The Hand Warmer keeps your fingertips free so it does not interfere with your typing speed. Adjustable straps will ensure max convenience, and you can adjust it warmer or cooler according to your surroundings. USB Hand Warmers go for 25$ each.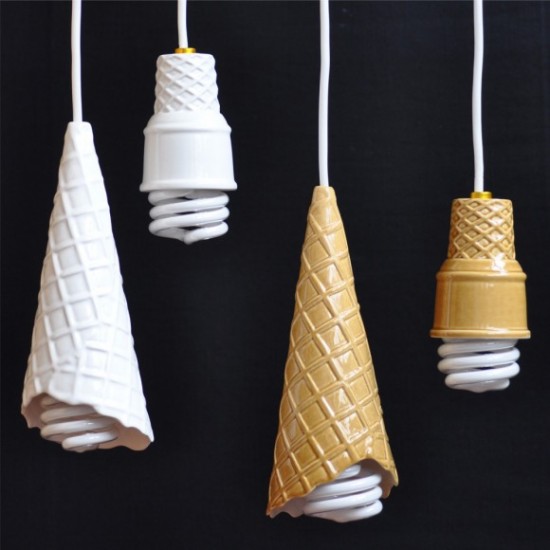 And finally, probably the yummiest of all, are British independent designer Alex Garnett's childhood dreams made into the Cone Lamps. These mouthwatering light fixtures are available in white or brown and in two sizes, a pop priced at $70.