The wedding fever in Hollywood does not subside. One by one, the best star bachelors and Hollywood brides enter the bonds of marriage.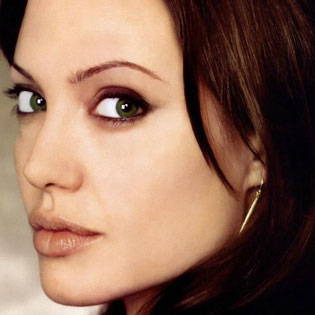 One still remembers the euphoria and delight caused by the bridal ceremony of the Timberlake family, and the next wedding story runs about Angelina Jolie's wedding dress. Brad Pitt and Angelina Jolie promised their fans that they would please everyone with their wedding pictures not earlier than the U.S. legalizes gay marriage. Apparently, the Hollywood's favorites still have a lot of time left. Moreover, Angelina's future mother-in-law opposes to her son's marriage, but the bride's close sources report that she has already started to prepare for the celebration.
Thus, the authorship of Angelina's wedding dress is attributed to L'Wren Scott, the brand of Mick Jagger's beloved Lauren Scott. Why was she chosen? There is some "evidence" to support this fact: the designer and the actress have been repeatedly seen together over a stormy debate. Moreover, the style of the fashion designer meets Angelina's taste. Lauren Scott, who is also the stylist of Penelope Cruz, Nicole Kidman and Denise Richards, is not the most obvious choice for a traditional bride, but the designer's cup of tea is fitting dresses that the actress is so fond of.
The star persona's close source said:
"She's been courted by some of the hottest designers on the planet, but having a big name isn't important to Angelina. She wanted someone she could trust and she most definitely trusts L'Wren."