It's finally summertime and everyone is either in the process of planning their summer vacation or looking to begin planning one. When looking for a summer destination, some people look for a big city with lots to do, while others may look for a nice secluded beach.
Ultimately, the search is for a place in which to escape. Well look no further, the top list of summer destinations below are guaranteed to grant you the much-needed rest and relaxation you've been searching.
Myrtle Beach, South Carolina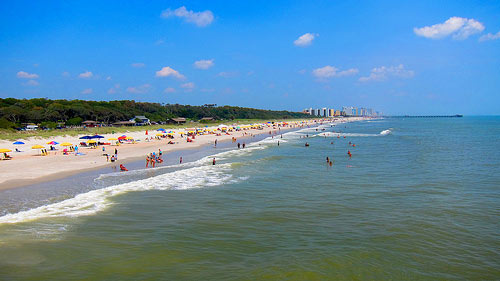 Image from Flickr by pquan
If you're looking to hit one of America's top notch beaches this summer, Myrtle Beach is the place to go. It is home to the Grand Strand, which is a span of white sandy beaches that goes for 60 miles stretching all the way from Little River to Georgetown.
Myrtle Beach kicks off the summer with their Sun Fun Festival, but that is just one thing on their list of many attractions which includes shopping, golf courses, night clubs, restaurants, parks, fishing, and live musical theatre.
Myrtle Beach has a recorded average of 215 days of sunshine per year, so make sure you bring your sunscreen. Average temperatures in the summer tend to be in the upper 80's, which makes it not too hot, but not too cold. So who's ready to book a trip to Myrtle Beach?
Key West, Florida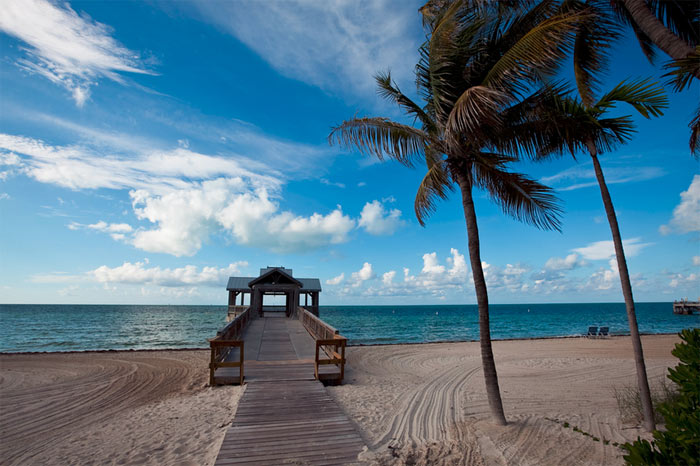 Image via Flickr by eschipul
There would be no better way to celebrate summer than by traveling to the southernmost city in Florida. Key West is one of the many islands that make up The Keys. The island is sometimes called the "Winter White House", because it has had great appeal to a number of presidents in the U.S. It was also once a home to the great writer Ernest Hemingway, and you can still take a tour of his old house today.
It is a true summer destination, with its average summer temperature being around 89 degrees, lots of fishing and boating, shopping, diving and snorkeling, sightseeing, and awesome bars and restaurants located along Duval Street.
California – San Diego, San Francisco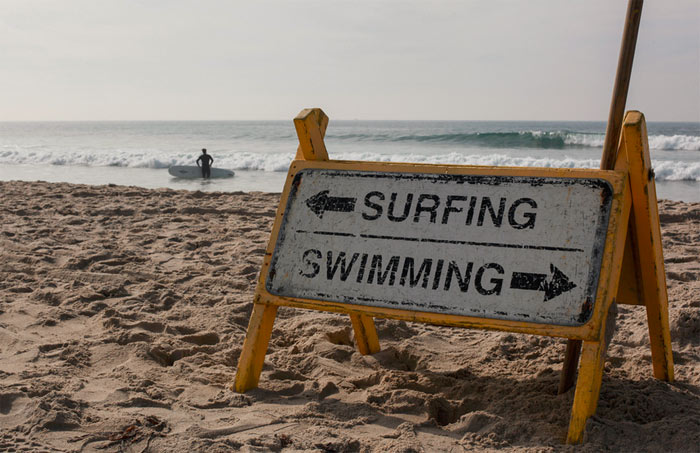 Image via Flickr by geezaweezer
California has two of its cities making the list for popular summer destinations. San Diego and San Francisco are more city-like destinations for this summer. They are only 8 hours apart by car, so when planning a trip to Cali this summer, give yourself time to visit both of these beautiful cities.
Not only is San Diego home to beautiful beaches that stretch 70 miles along California's coastline, but it contains many exciting attractions as well. The list of attractions includes: theme parks like Seaworld and Universal, the San Diego Zoo, exquisite shopping, restaurants, and entertaining nightlife. San Diego is a little more spread out than other major American cities so consider using a car rental or pickup service to get around. You can find discounts on rental cars online using Carrentals.com.
San Francisco is filled with just as much fun as San Diego. It is home to the Golden Gate Bridge making it a buzzing city with lots of sights to see and explore. However, this is one summer destination you might want to pack your sweater because in June and July the weather can be somewhat foggy making it a little cooler.
Chicago, Illinois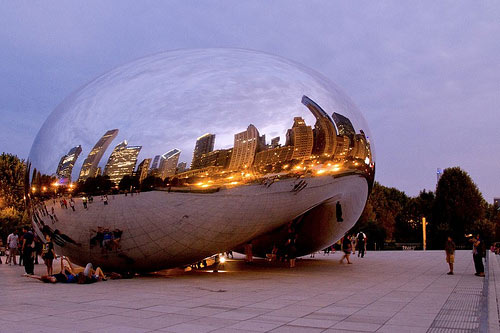 Image from Flickr by Enoch Joseph Wetsy
The best time to visit the Windy City is July, as it is its warmest month with an average high of 84 degrees and the maximum average of rain occurs in June. Some popular sites to see in this city would be Millennium Park, Wrigley Field (home of the Chicago Cubs), Navy Pier, the Sears Tower, the Ernest Hemingway museum along with others, and go shopping along the Magnificent Mile.
All of these are surrounded by fabulous restaurants to fuel your adventurous spirit. So if you're sick of the beaches this summer, pack your bags and head to Chicago to fall in love with a beautiful city.
Cape Cod, Boston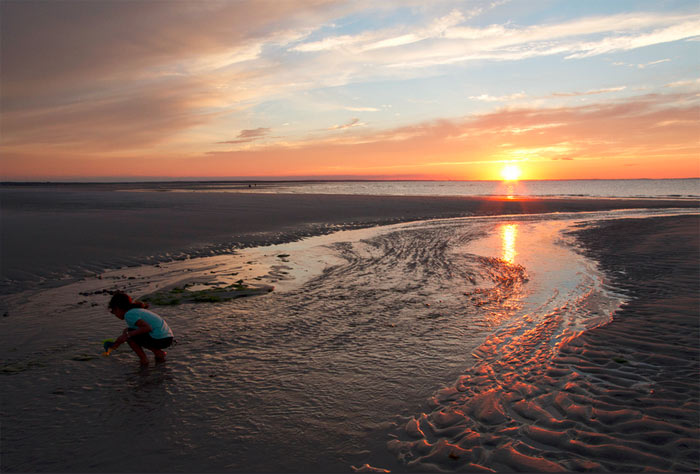 Image from Flickr by kinchan1
Sometimes all we want is a summer destination that will help us disappear with that special someone for a few days or weeks this summer. Cape Cod is that place. It's just an hour outside of Boston, and serves as a place of seclusion. Not only does it have outstanding beaches, but there is a certain uniqueness that can be found within each town.
With things to do like hiking, fishing, and boating, it is definitely more of a tropical destination that is lacking in the sources of entertainment that may come with a city destination. But it is certainly a place that can offer peace and quiet in order to ensure a relaxing and romantic vacation.