Many of us have faced this situation: many cute pins, bows and other pretty hair accessories catch our eye in the store, but in everyday life all this beauty lies unused, and we collect our hair with the same gray elastic band day after day…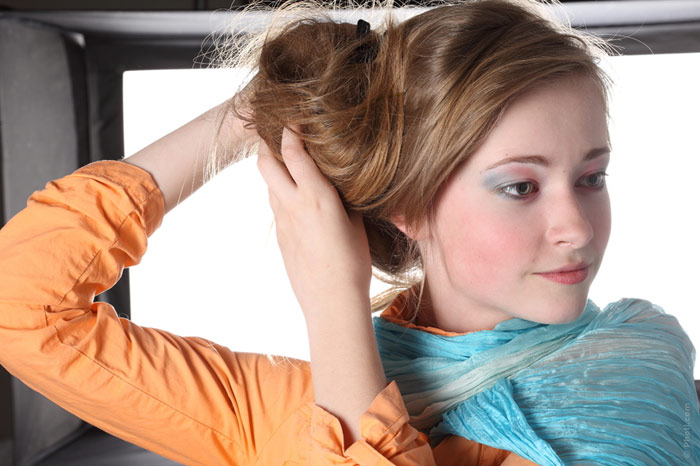 That is all because choosing proper hair accessories is not an easy task! However, Geniusbeauty.com will help to cope with it!
Color type and hair accessories
We have repeatedly written about how to determine your color type and pick things up according to it. It is especially true for hair accessories because they are perceived in the complex with a face, eyes, hair color. A poorly chosen hair accessory can look alien or just cheap and ugly!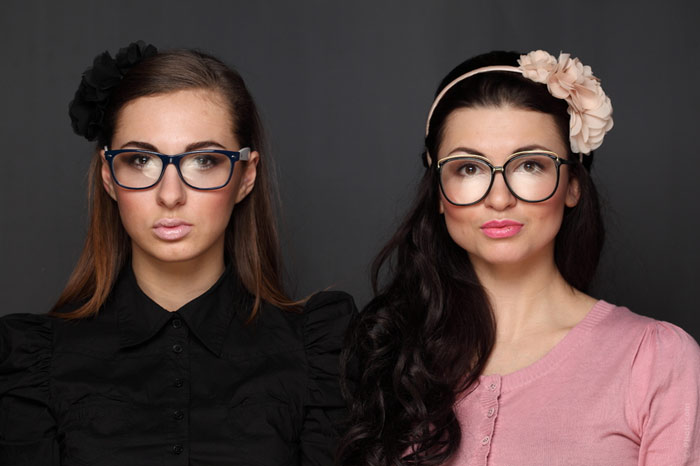 So, our advice is:
"Winter" (dark hair, light skin, brown or gray-blue eyes). Accessories of any cool colors, including pale, will suit. You can also wear warm colors, but they should be bright! Metal silver also looks good.
"Spring" (blonde, brown or reddish hair, light skin, light eyes). Choose from a whole range of pastel shades, do not be afraid of white. Bright clean colors, especially warm ones, are also good! Avoid black, dark brown, gray, dirty and dark shades – they are not your colors!
"Summer" (dark hair, tanned skin, brown eyes). All bright colors are yours! You can experiment with deep dark colors – burgundy, blue, cobalt. White is also good! Golden and shiny accessories with sequins will also suit you!
Of course, you can choose hair accessories not strictly according to these guidelines, but those that match your clothing, for example.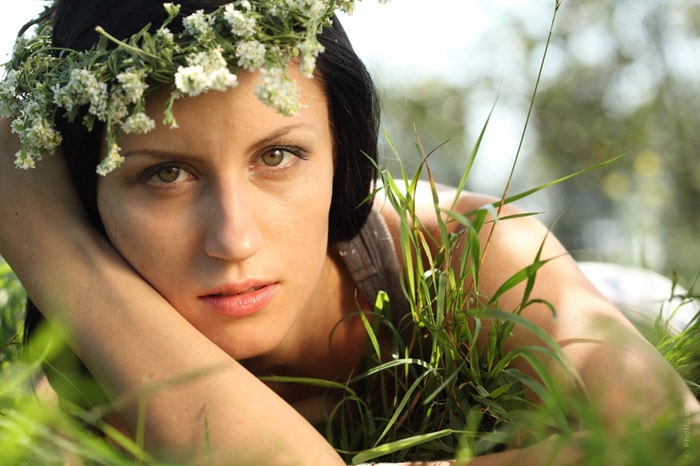 However, if, say, a small clip of the "wrong" color is not a gross mistake, a broad hair band is a reason to think, look into the mirror, and try on.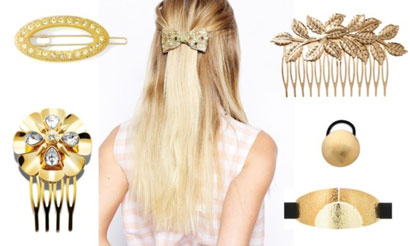 What accessories are suitable for long and medium length hair?
Long hair is very beautiful! However, girls do not always know how and what to decorate it with, apart from trivial elastic bands. What hair accessories to pick?
Long studs ("chopsticks"), pins. They are convenient to create a variety of bundles, but only if the hair is not very thick and heavy – a pin will not hold a large stack of hair!
Hair clip. With the help of those, you can quickly gather hair into a bun or, for example, do a Princess hairstyle (gather the top of the hair, leaving the rest loose).
Automatic hairpins. They comfortably hold hair of medium thickness, so you can make a low ponytail.
Hair bands. There are bands made of broad and very thin fabric, strings, bands with different decorative elements, lace, etc. They are needed to create a Greek hairstyle, and can still be worn over loose hair of any length – hippie style.
Decorative combs. A comb holds hair if it is pinned underneath or braided, otherwise it may fall. A hair comb can be arranged on top of a bun.
Flower hair clips. The optimal location is just above the ear (though it depends on haircuts and your imagination!).
No matter how long and thick your hair is, get a set of simple invisible pins and small elastic bands of a neutral color.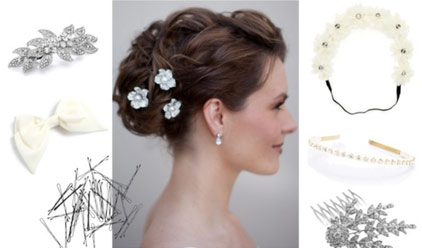 How to pick up accessories for short hair?
We live in the 21st century, and a waist-long braid is no longer considered the only beautiful hairstyle. There are also all kinds of short haircuts for women. However, short-haired women often make the same mistake – they believe that they do not need any hair accessories! But this is absolutely not true! We offer our range of possible hair accessories for short-haired beauties:
Invisible hair clips. They can hold your bang back if it is inconvenient or you have got bored with it. You can pin the strands near the temples, behind the ears, on the sides of the head – you will get something like an Iroquois: a hairstyle worn by many celebrities!
Crocodile hair clips. Again, you can use them to fix the locks the front.
Hair band. This stylish accessory can look very interesting even on a boy haircut!
Hairpins with artificial flowers. It can give a romantic and feminine look even to a short hairstyle!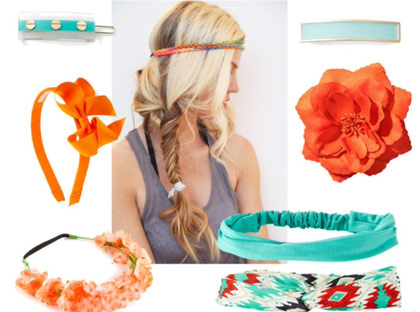 Of course, it is impossible to pick hair accessories in a single universal kit! You can (and should) pick up some items matching different sets of clothes, different images! At the same time there will always be a reason to drop at the shop and indulge in some cute little things!