Being a fictional character doesn't stop the Russian aristo-meer-kat Aleksandr Orlov from having an event-packed life, so maybe "his autobiography" was due a while ago. Well, now it is coming and coming on strong, having hit Amazon's pre-order Top 100 – which means it stands a fair chance of becoming a Christmas bestseller.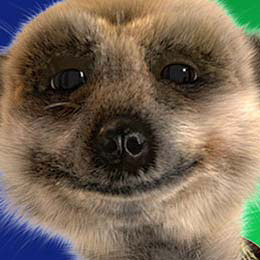 There are critics who foresee this "true life story" behind Orlov's popularity outstrip the success of volumes penned by Tony Blair and Jamie Oliver.
The blurb of the £9.99-priced sensation of the year promises a vivid depiction of the "Journey of Courageousness" which landed Aleksandr's valiant ancestor in Russia, of Aleksandr's entrepreneur beginnings, of comparethemeerkat.com's history, including the account of the hero-meerkat's private mannerisms.
These advertising folks have been building Aleksandr from a scratch and finally managed to make a mountain out of a molehill with "A Simples Life"… Will it now be Sergei's turn for Christmas 2011?
Source of the image: Themediablog.typepad.