Weddings are all about being memorable – the decorations, the pictures, the big slices of cake. Your bridesmaids and groomsmen are your closest friends and family – give them something to remember the day by!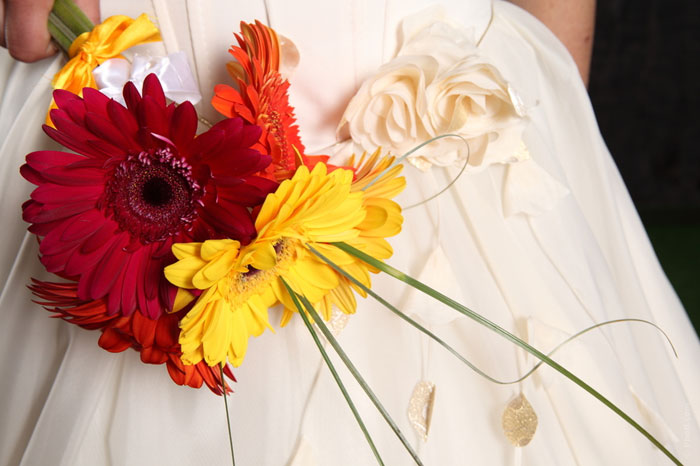 Here's a list of the top 5 tasty, memorable, fun matching groomsmen and bridesmaid gift ideas.
1. Personalized Sunglasses
You can find classy, inexpensive, matching sunglasses pretty easily nowadays – it's a perfect combination of affordability and memorabilia. Some of the best materials to monogram/personalize sunglasses would be wooden sunglasses or some kind of metal like titanium (maybe just for the guys). Plastic sunglasses are easy to break, and most graphics usually wear off. Spend a couple more bucks on something that your friends and family will use for years, remembering that special day where you wore that dress.
2. Drinking Glasses
Pick your poison! Everyone loves a good drink. For your wedding, get specific cups/glasses for each member of the bridal party. If a guy likes a nice Pilsner or Hefeweizen, get him a tall beer glass with his name etched in, for only a few extra bucks. If most of your bridesmaids favor good wine and champagne, buy some personalized wine glasses or champagne flutes. Drinking glasses are fairly inexpensive – guys will be using that brandy glass or viking-beer-glass for years to come, and the ladies will always have a beautiful piece of personalized memorabilia to remember your big day with.
3. Cologne and Perfume
Good-smelling aromas don't usually come cheap, but buying matching colognes and perfumes is a classy, elegant way to give your bridal party a fresh way to remember the wedding. Many perfume companies have been known to offer big deals for bulk buys – look into your favorite-smelling perfume company and see what deals you could get by buying matching perfume/colognes kits.
4. Rings, Necklaces, or Jewelry
Get your bridesmaids some classy jewelry, perhaps matching necklaces with engraved pendants. In addition to the different selection of engagement rings on www.frontjewelers.net, there is also a wide variety of men's and women's tennis bracelets that could be great matching gifts.
5. Personalized Underwear
You read that right!
Consider buying the ladies some lingerie with their names on it, and get the guys some extra-comfy boxer briefs with their favorite nickname embroidered in somewhere. It's a bold move, but could bring some levity to a day that is otherwise very formal and anxiety-ridden.
These matching gifts are perfect for the couple who wants to really show their groomsmen and bridesmaids that they care enough about them to get personalized, matching gifts. Hilarious, practical, memorable – it's all up to you, but get them something they can't wait to show off to their friends. Plus – hopefully, they'll return the favor when they finally decide to settle down and tie the knot!