The world-known fashion brand Versace is announcing its newest perfume for women – Vanitas. According to the news, this will be the brand's most expensive perfume. The product will be released no sooner than 2012.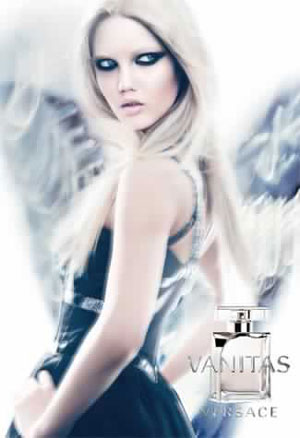 Idea of the perfume: Real high-end fashion in a perfume bottle Vanitas from Versace. The perfume formula will be based on the notes of lime, freesia, tonka beans, tiaras, and cedar. The designer of this composition is perfumer Dora Baghriche-Arnaud.
The perfume will be released as Eau de Parfum in 30, 50, and 100 ml bottles. The smallest bottle will cost over $75.
Versace has already chosen the face for this product – the 16-year-old model Lindsay Wixon. She is currently seen as personification of the new wave of American top-models.
Source of the image: Thefashionspot.