Beyonce is releasing her debut fragrance. According to representatives of Coty perfume house, which worked with Beyonce on her own perfume design, the new product will be called Heat, and will come out in February 2010 as part of the Catch The Fever line.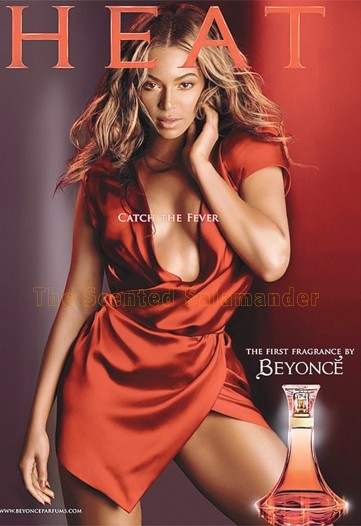 The Heat fragrance was designed by perfumer Claude Dir and Oliver Gillotin. The composition is built on notes of red vanilla orchid, magnolia, neroli, red peach, honeysuckle, almond cookies, musky cream, sequoia wood, tonka beans, and amber. The name and the ingredients suggest that the perfume will be hot and passionate.
Source of the image: mimifroufrou.com.